NEWS
Tackling mental health
Posted on April 7, 2017 under News
Depression can affect people of all ages and from all walks of life. To shed light on the issues of mental health, depression and break the stigma and discrimination associated with it, an event took place today to mark the World Health Day 2017 campaign with focus on depression. The celebration took place at Basantapur Durbar Square in Kathmandu city which was organised jointly by UMN, WHO, AIN, ACF, CMC, KOSHISH, Americares, IsraAid, and others.
The event also included spoken word poetry, forum theatre, testimonials from local celebrities who have recovered from depression and other fun activities like face painting, poster& video exhibition, and candle lighting.
Depression causes mental anguish and has an impact on people's ability to carry out even the simplest everyday tasks. At worst, depression can lead to suicide, now the second leading cause of death among 15-29-year olds. Yet, depression can be prevented and treated and a better understanding of it can reduce stigma and encourage people to seek help.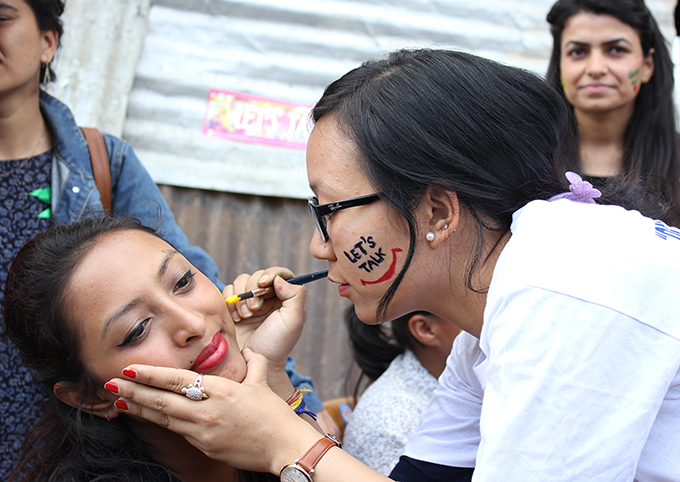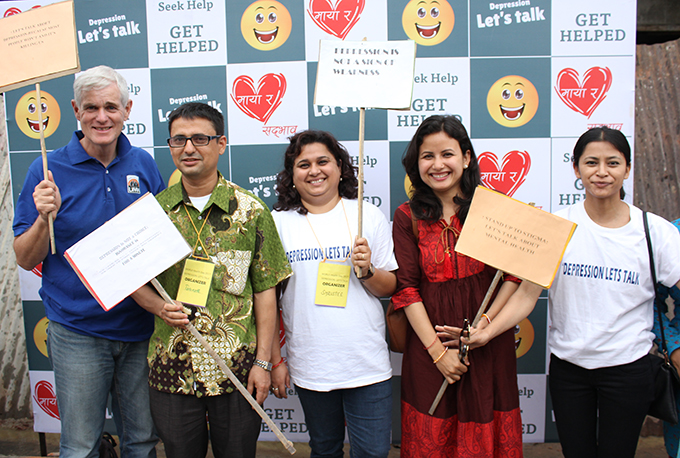 UMN's Health Team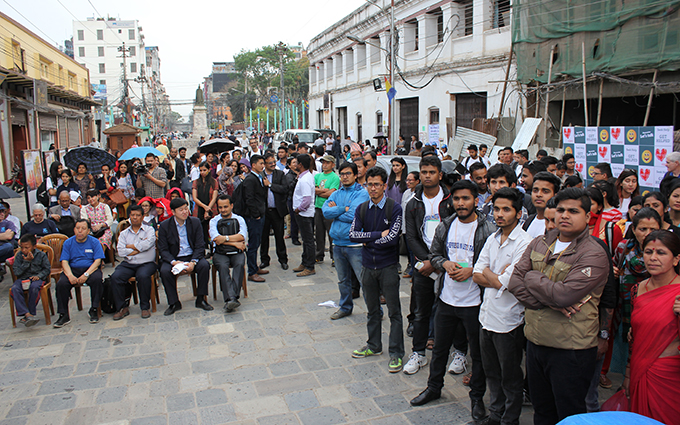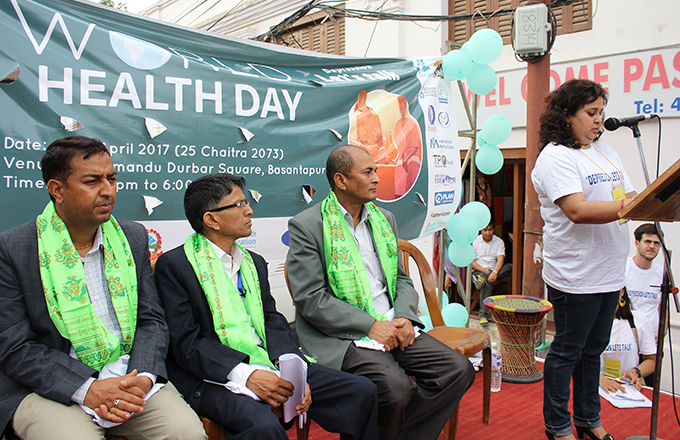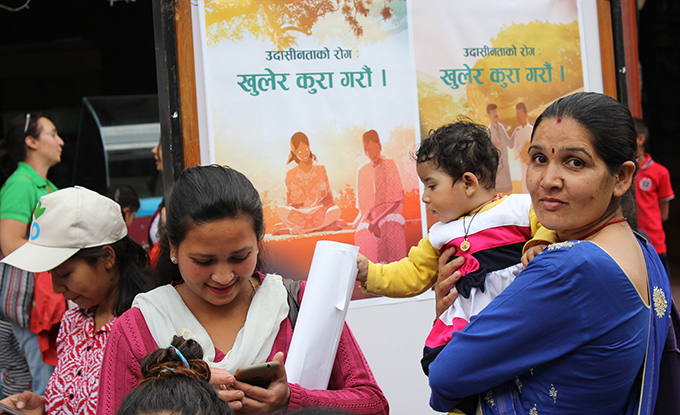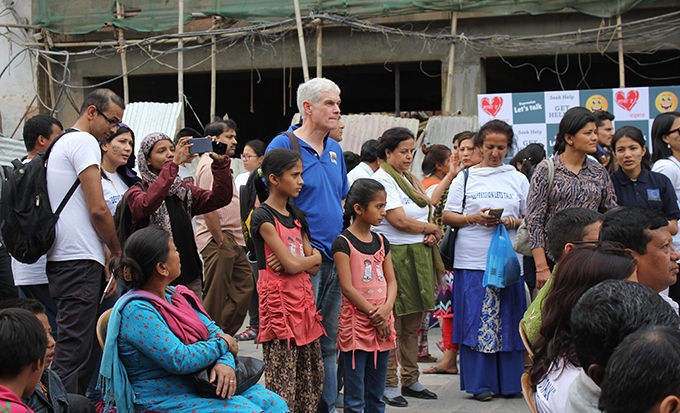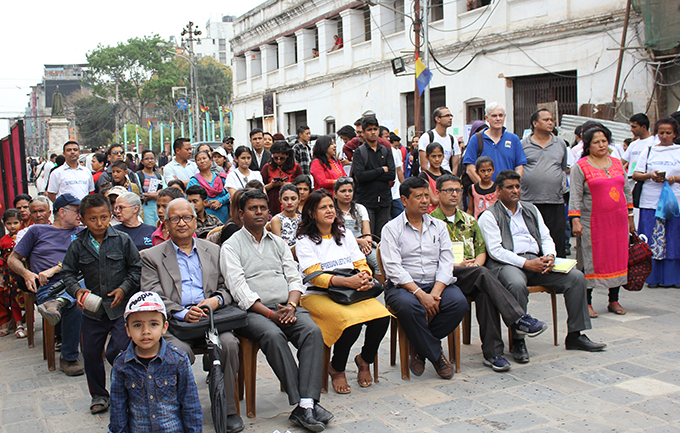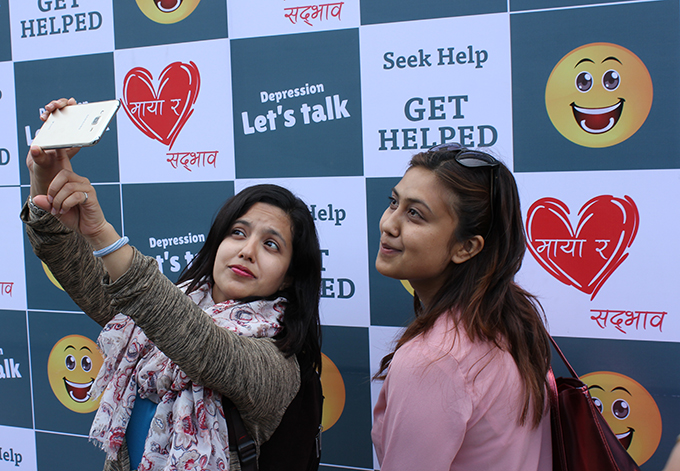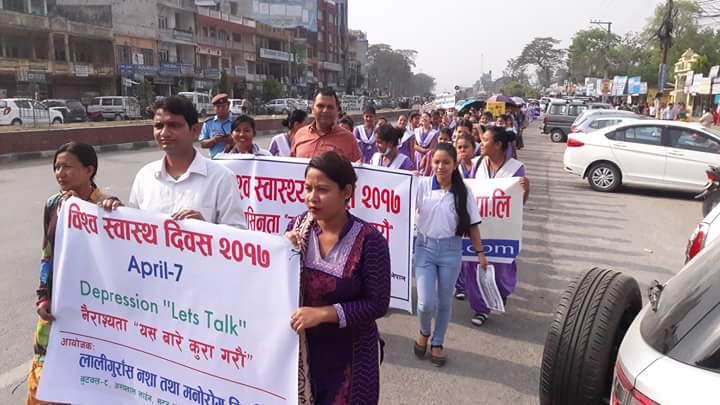 Rupandehi cluster took part in a rally organised locally
---
Post your comments!