UMN'S RESPONSE TO CORONAVIRUS
In this time of global crisis due to the COVID-19 outbreak where the spread is alarming and panic and uncertainties among people are rising, UMN stands in solidarity and is doing what we can to prevent and control the situation among our staff and project areas.
Regular Updates
Nepal's COVID-19 Stats
Tests: 1,400,694 In Quarantine: 2932 Isolated: 40681 Confirmed: 160400 Recovered: 118843 Died: 876
Videos
Photo Gallery
SAVE our HOSPITALS - Poster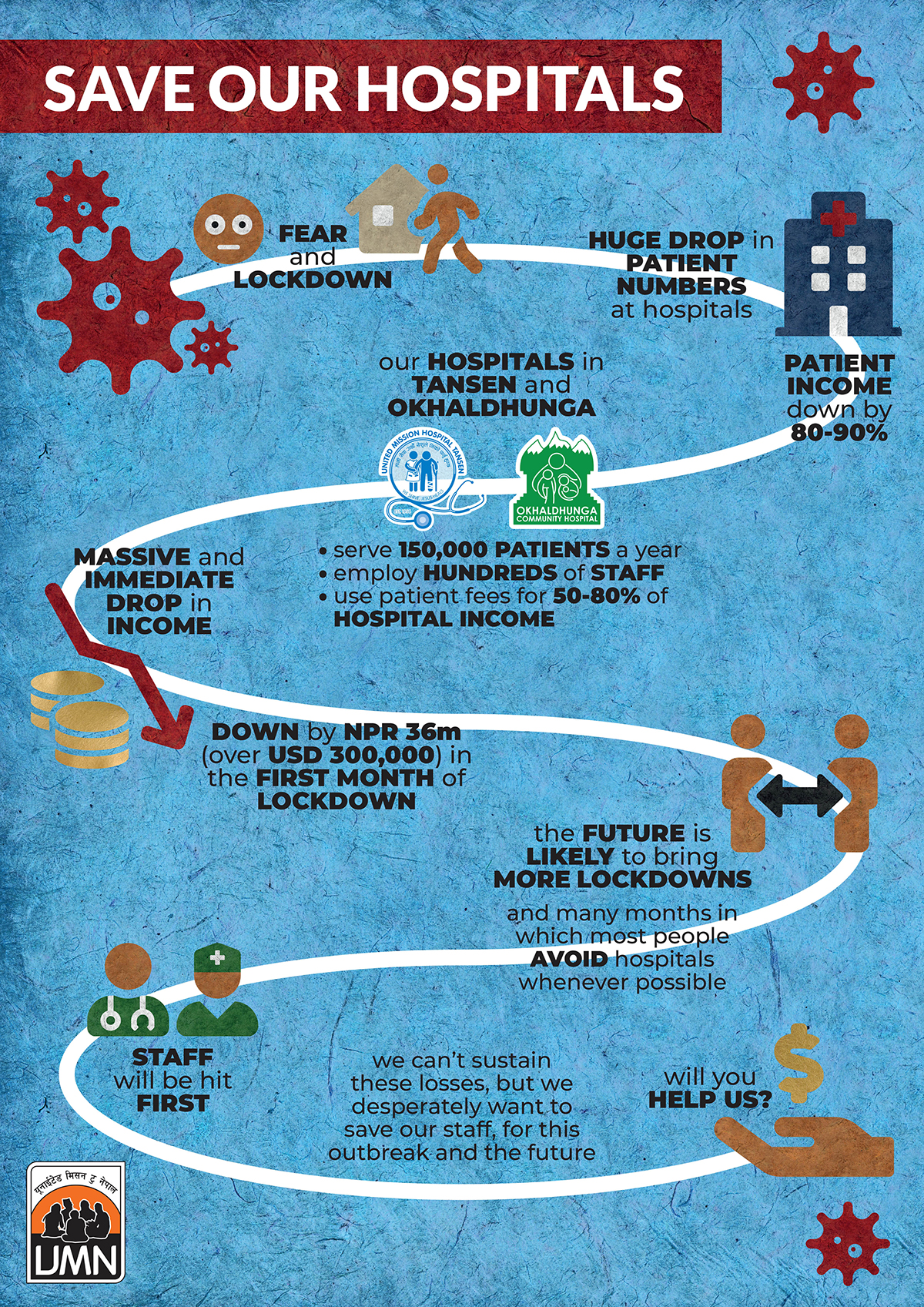 Click to view larger version.
More Resources
"Pray Continually" - 1 Thessalonians 5v17
In the midst of a rapidly developing worldwide pandemic, UMN has decided to ask all people of prayer to set aside time each day to ask for God's help in our work here in Nepal.
Get Prayer Notes+
List of UMN's Priorities for Coronavirus Response
Donations will go towards our hospitals in this time of coronavirus, or towards other coronavirus-related responses if we receive enough for the hospitals. We have a list of priorities for coronavirus response.
Read More+
More News