UMN'S SECOND WAVE RESPONSE
September 2021 update Thank you to all who prayed and donated to this appeal, supporting UMN's hospitals and our clusters to respond urgently to the deadly second wave from April 2021 onwards.

We are grateful and celebrate these achievements for our clusters and hospitals: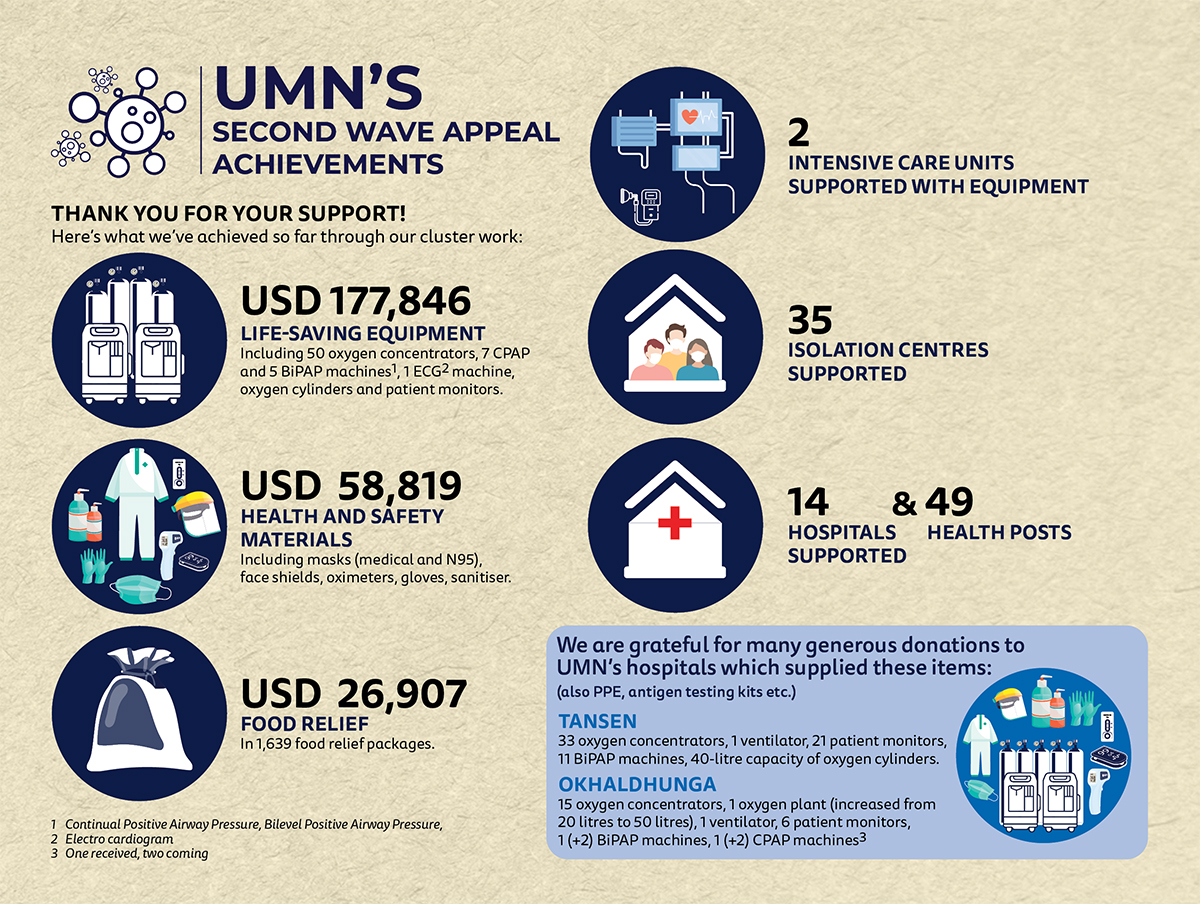 ...and others shared in our news and videos (below) and our quarterly newsletter. We faced some severe challenges including:
having to turn patients away for lack of oxygen (Tansen);
sourcing and waiting for supplies;
patients, community members and staff falling ill.
But we sourced and supplied resources as quickly as we could to our hospitals, cluster partners and local governments. Thank you again to all who supported and cared so that we could respond to those in need.
UMN'S FIRST WAVE RESPONSE (2020)