EARTHQUAKE UPDATE
Road repair improves livelihood
Posted on February 16, 2017 under Earthquake Action
Road repair has helped community people to have better access to market
My name is Raj Kumar Tamang. I am 23 years old and a resident of Sundernagle in Mahadevsthan VDC. The only source of income for most of the households including ours in this region is vegetable farming and selling those to the nearby local market, Gajuri. There are mainly three seasons of growing vegetables in my region and we grow potatoes in one season, cauliflower, cabbage and raddish in the next following seasons.
The road we used was very narrow and it was further damaged by the earthquake of April 2015 which resulted in cracks, landslide and slope failure. We have struggled as we travelled by foot and also delivered vegetables to the local market by walking for six hours. Most of the vegetables got rotten in the village as it was not possible to send it to the market due to road damage.
After the construction of the road by the support of UMN and its partner PRAYAS Nepal, community people including me have easy access to market, farm, schools and health post. After the road rehabilitation, vehicles can come easily in our village and we are able to sell vegetables in the local market at a good rate.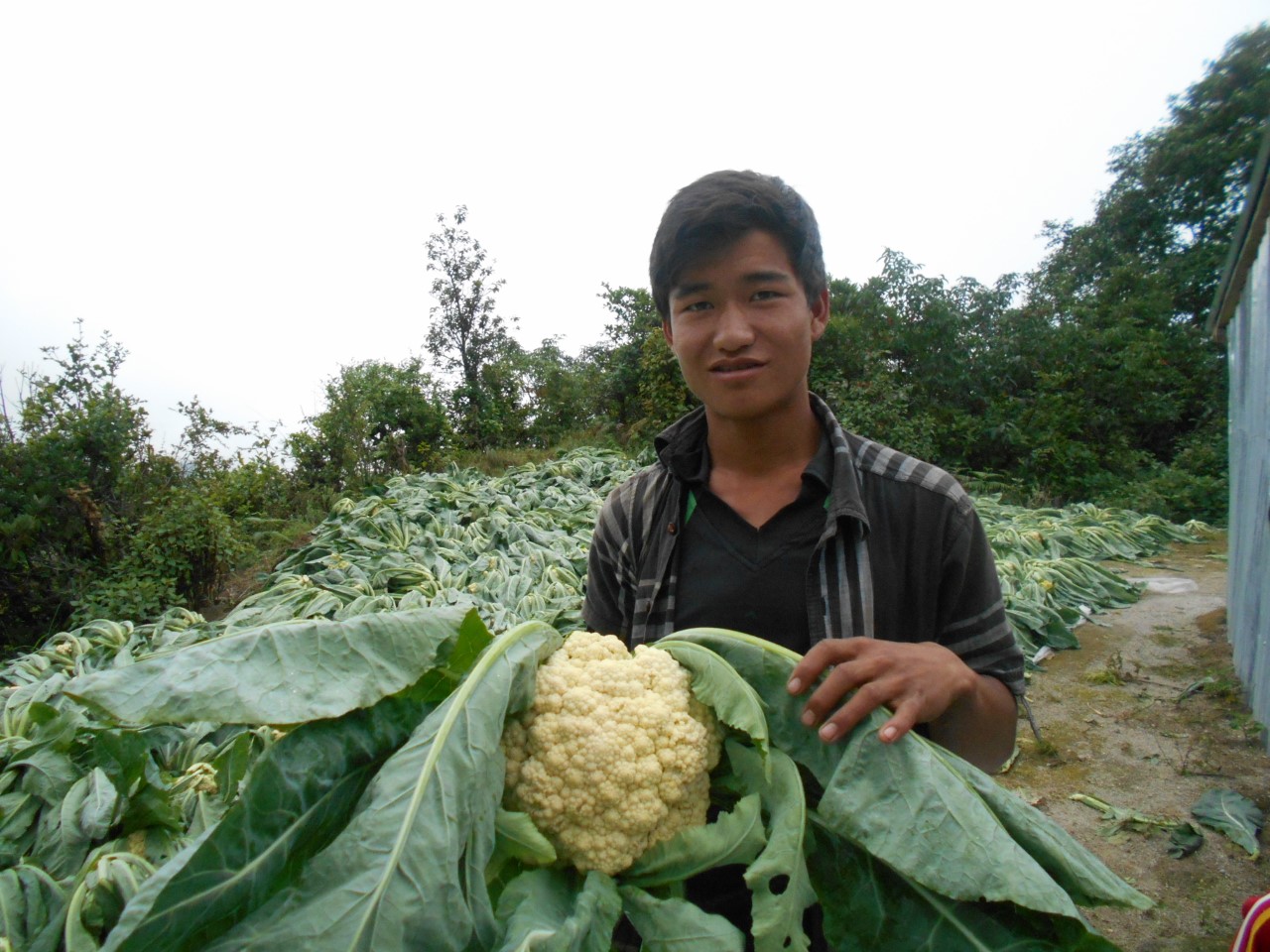 I was also involved in the repair work by fixing gabion, drainage pipe and earned NPR 80,000 in cash for work. My family earns NPR 50,000 to 60,000 by selling potatoes, NPR 100,000 to 150,000 by selling cauliflower and cabbage and NPR 30,000 to 40000 by selling raddish at the market in a year by using the same road.
Like me, community people are also earning money by selling vegetables via this road. Also, 100 to 150 people walk and three to four vehicles travel daily through this road. We have formed road user committee and have raised fund for repair and maintenance of road charging NPR 5 per bag of vegetables. I would like to thank UMN and PRAYAS Nepal for their support in construction of this road.
---
Post your comments!