EARTHQUAKE UPDATE
Drinking water
Posted on February 16, 2017 under Earthquake Action
Most schools in Nepal have water taps at the same height from the ground. Taller and shorter children have difficulty in drinking water, some have to stoop too low and some have to struggle to reach up.
The DDRP Water Sanitation and Hygiene (WASH) project has installed drinking water taps in schools. The plan is to install taps in 34 schools in the 5 VDCs that DDRP works in (Pida, Mahadevsthan, Ree, Lapa and Jharlang) out of which 9 have been completed.
The WASH Programme has also constructed public taps in the community. Insllation of these community taps have been completed in the Northern VDCs.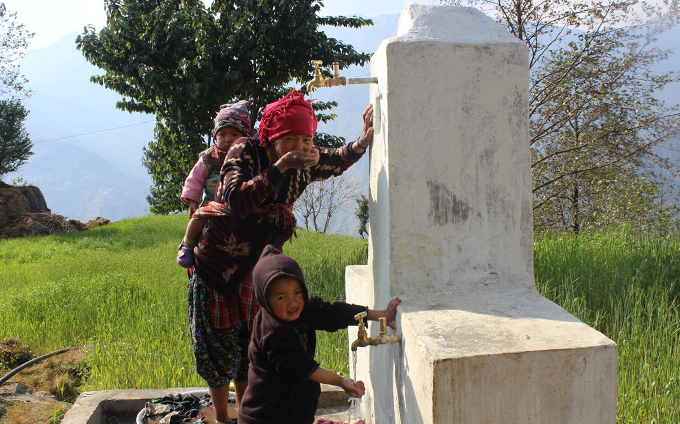 A community water tap in Jharlang, North Dhading
---
Post your comments!