Gift a Kit Appeal
Together we reached our goal! A big thanks to everyone who generously donated to our Gift a Kit appeal. This week we reached our target for enough hygiene kits for 212 girls in two schools in Kapilvastu. Now we're collecting items for the kits and plan to distribute them later this month.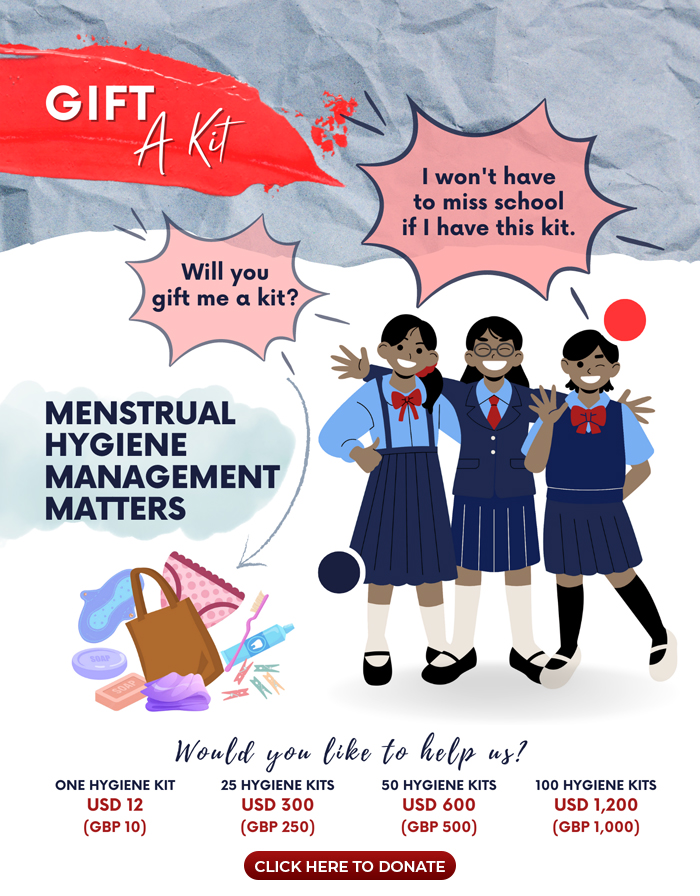 DONATE ONLINE
SHARE THIS APPEAL
STORIES
Roshan*, a Grade 9 student at Janata Secondary School in Palhinandan, Nawalparasi, shared that he had confusions and numerous questions related to menstruation, but he never got the correct answer and he didn't know who to ask.
Read More+
The IWP (Improved Washable Sanitary Pad) is handy and comfortable to use. While having menstruation, it was always uneasy to go to school and stay active. At times, I had to miss the classes too.
Read More+