We would like to thank everyone who has given generously to the Welcoming Newborns Appeal. Thank you for trusting us and being a part of creating a safer and welcoming environment for more mothers and their babies.
We will keep you updated on the Maternity Ward expansion project in United Mission Hospital Tansen which will begin soon.
VIDEOS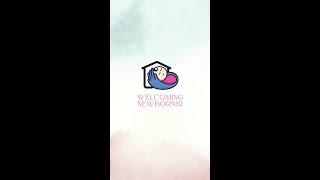 Expectant mothers come wanting to give birth at our United Mission Hospital in Tansen (UMHT), but there's hardly ever enough beds for them. This short video gives us a peek into the overcrowded maternity ward.
Watch Video+
STORIES
In Baglung District, 22-year-old Anjana* was expecting her first child. When her labour pains started she went to her nearest health post. By 8pm in the evening she was ready to start pushing to deliver her baby.
Read More+
In my work, especially in obstetrics, I deal with the life and death of both mothers and children. Recently an 18-year-old pregnant lady at 36 weeks of gestation...
Read More+
In my 20 years of experience working as a nurse, I had never before gone through such a fearful moment as Covid-19. Working in a maternity ward as a nurse...
Read More+