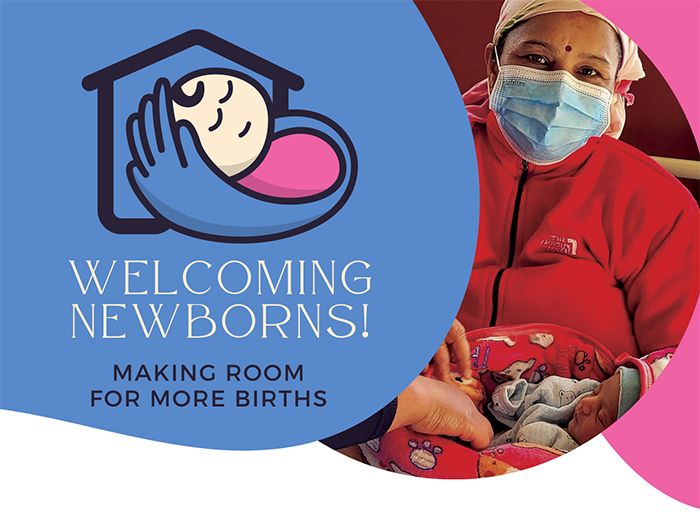 Help us make room for more births!
Very often we have to turn expectant mothers away from United Mission Hospital in Tansen (UMHT). They come wanting to give birth at our hospital but there's not enough room for them. They may even have travelled for hours on dangerous roads from a neighbouring district to ensure they had access to maternal services such as C-Section delivery. Instead, they have to try to find another hospital, which may not have space, be more expensive or sometimes have refused patients*.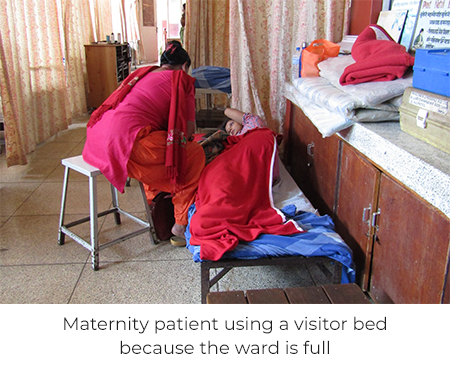 Even for those women who are admitted to our hospital, often they have to be moved to another ward, or have to be on visitor beds or the corridor of the maternity ward. Every day around 4-5 women are referred from maternity to other wards in the hospital, with their babies, just because of lack of space!
Can you help us to make more space so UMN does not have to turn away pregnant women who want to give birth in our hospital? We are preparing to expand the maternity ward to a new area with 18 extra beds for post-natal patients. This will double our current maternity ward of 18 beds, but we still have a substantial funding gap to make this happen. (See table for annual figures.) Nepal continues to have persistently high rates of maternal mortality and neonatal mortality, and these indicators have been further exacerbated during the COVID pandemic. Our ability to serve more expectant mothers will reduce these risks for mothers and their babies.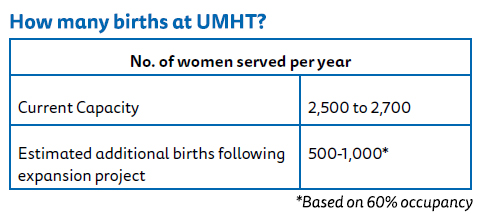 Could you or an organisation you know help more babies to be welcomed into the world safely in our hospital? You can bring relief, security and joy to families as well as to our staff!
Whatever you contribute will go towards the maternity ward expansion.
* COVID-positive expectant mothers were sometimes refused by other hospitals during the pandemic, making us extra busy.
DONATE ONLINE
SHARE THIS APPEAL
STORIES
In my work, especially in obstetrics, I deal with the life and death of both mothers and children. Recently an 18-year-old pregnant lady at 36 weeks of gestation...
Read More+
In my 20 years of experience working as a nurse, I had never before gone through such a fearful moment as Covid-19. Working in a maternity ward as a nurse...
Read More+