NEWS
Relief for landslide-affected families
Posted on November 2, 2021 under News
Unseasonal post-monsoon rains in October brought severe flooding and landslides in Nepal yet again, where over 100 people died. Over 2,000 homes were inundated and over 1,000 families displaced in Nepal. Paddy (rice) harvest in many places has been damaged right at harvest time. We are so sad to see this tragedy, after the heavy rains should have finished. It has hit Bajhang District with devastating landslides and floods, including seven houses being buried in Thalara where we work.
The losses from floods and landslides in Bajhang District alone make grim reading. The heavy rain ruined physical infrastructure such as roads, electricity, water supply, suspension bridges, micro hydro etc. in the district. The District Disaster Relief Committee (in which UMN participated) estimated that the development of the district has lost about 10 years' worth of progress with this event.
The landslide in Thalara, Bajhang caused four deaths with 19 still missing. When homes and livestock are lost through landslides, impoverished groups with no reserves are the most impacted. This week, UMN with its local partner helped the seven families whose homes were buried with food, cooking utensils, and essential items for shelter and protection such as tarpaulin, blankets, mattresses and clothes. Our prayers go to the bereaved and devastated families and we hope that they and the vulnerable groups will be able to come out of this tragic incident and recover their normal lives soon.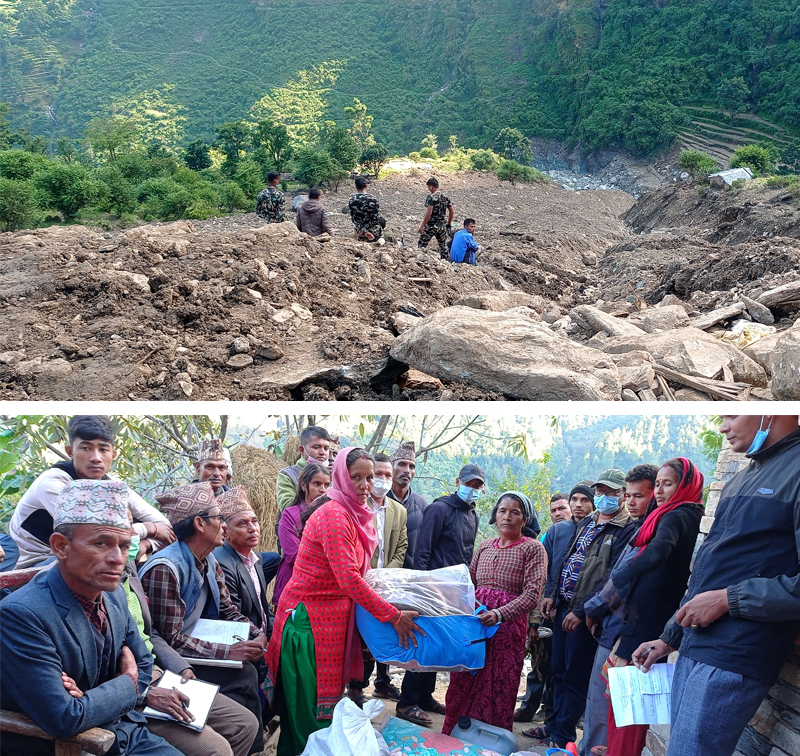 ---
Post your comments!