NEWS
A new arrival for a new year!
Posted on January 18, 2022 under News
Good news from Okhaldhunga! The long-awaited larger oxygen plant has finally arrived from China and was installed last Friday 14 January at Okhaldhunga Community Hospital.
Before Covid we didn't need so much oxygen – only for people with Chronic Obstructive Pulmonary Disease (COPD), those who were asthmatic or for operations. But the demand for oxygen through the Delta variant was so huge that our existing oxygen-production capacity could not supply enough to everyone in Nepal's deadly second wave of COVID. We were unable to fill enough cylinders to meet the demand in the community in addition to the needs of the hospital patients. With Delta, sometimes we would have 10 patients all needing 10-15 litres of oxygen a minute.
Since then, we are so grateful to have received all kinds of help and donations from many sources – including oxygen concentrators and even a ventilator which a few years ago was an unlikely dream. This is the latest in the picture to better equip us to help many patients and local community members in future, not just those with COVID. We will use the new plant for piped oxygen to the hospital and the old one to fill cylinders for the local area. Having two plants also means that we have back-up if one breaks. This new plant can fill 60 large cylinders (47.5L each) per day. The old plant could fill only six a day!
The visitors installing the plant trained our maintenance staff (Makar Rai and Supak Rajbhandari) in the use of the system and together they tested the supply to different wards. It is working at full capacity, sending oxygen of 95% purity. The next challenge – we will need a larger transformer to cope with the increased demand on electricity!
At OCH, we are so thankful for this and other provision for the hospital and community and are grateful to everyone who has made this possible.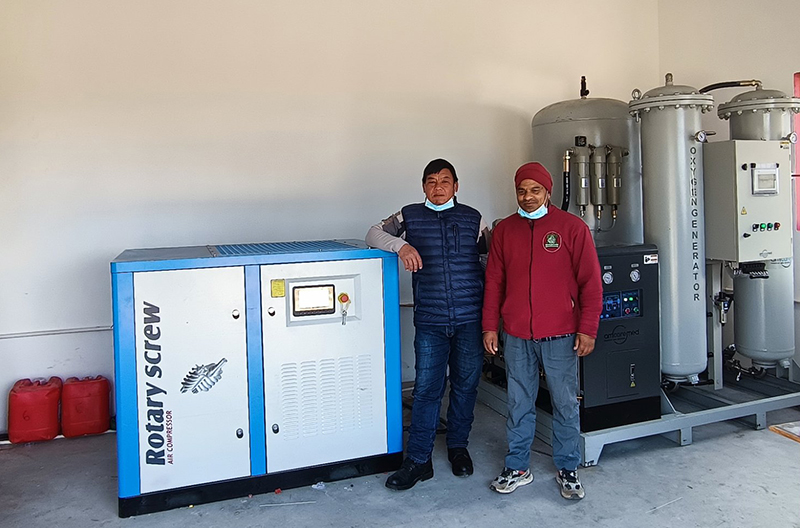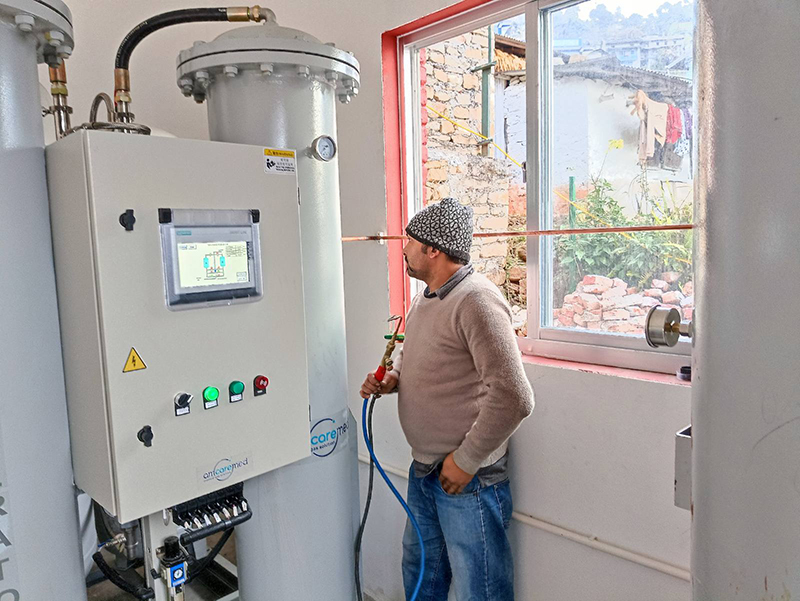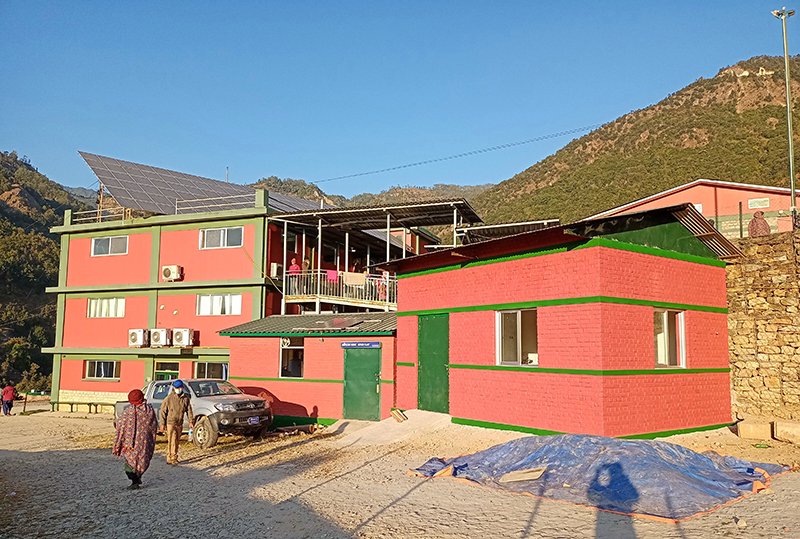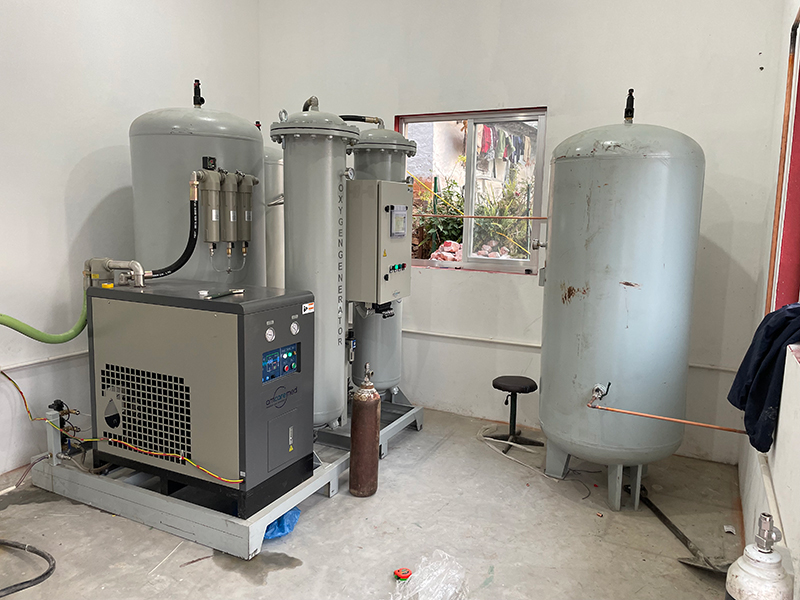 ---
Post your comments!