NEWS
We are proud of Priti!
Posted on April 12, 2022 under News
Working outside her house was indisputably restricted for Priti Gupta by her family as she was a daughter. But Priti wanted to use her education by engaging in social work in her community. She was persistent. Finally, she convinced her family and started getting involved in various community women groups and developed her skills further. She even started riding a motorcycle which was rare for a woman. The women groups she's been involved with have been advocating for women's rights. Some women even got their citizenship cards and had their marriage and birth registration done. Like Priti they are ready to break stereotypes and face challenges as it's a long journey ahead.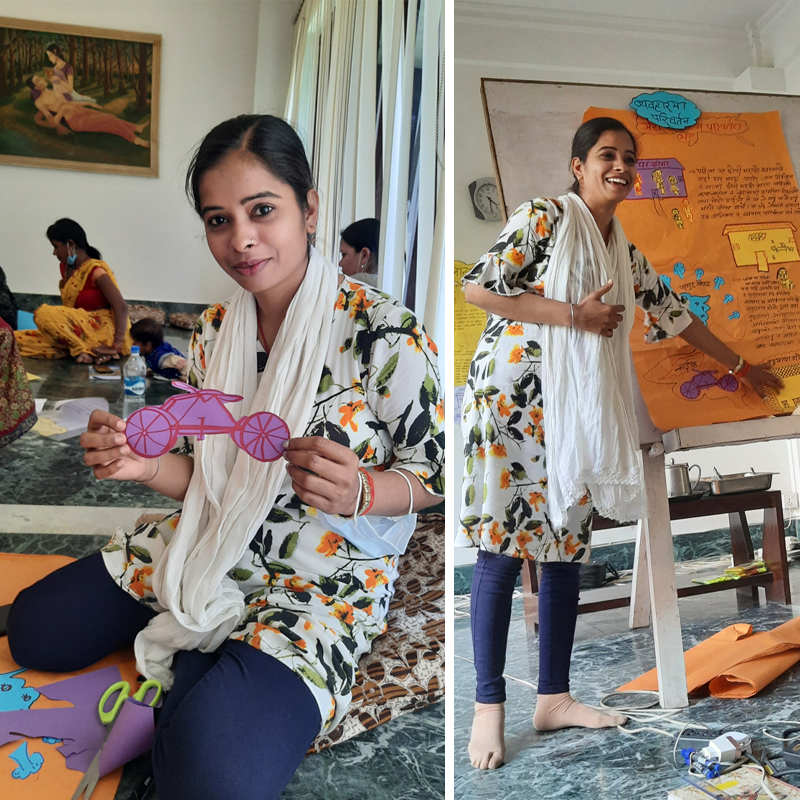 ---
Post your comments!