NEWS
Monitoring events in clusters!
Posted on August 25, 2022 under News
As important as it is to run projects, it is equally important to monitor their progress and output to ensure they are bringing transformation. Read more of UMN's two clusters who recently concluded their annual monitoring events:
Rukum East Cluster organised two days' joint monitoring visits in Putha Uttarganga and Bhume from 19-20 August which was chaired by the Chief of District Coordination Committee. The District Project Advisory Committee (DPAC) joint monitoring visit was organised to observe the project activities and their progress in the last fiscal year and reflect on the output of current projects in the community and beneficiaries' lives – in farming, livelihoods, health posts and issues like child marriage and disposal of medical waste. Altogether 38 members including DPAC members, media, UMN's local partners, health office, ward chairperson etc participated in the visits to groups of farmers, mothers, adolescents, children, health posts etc. The events provided feedback and suggestions for further improvements of implemented and upcoming activities.
Bajhang Cluster introduced and conducted a new practice for UMN, our partner NGOs and local government stakeholders and project beneficiaries: indicator-based joint monitoring using participatory and interdisciplinary tools. Running for five days from 15 August, this event was facilitated by UMN MEAL* Unit in a collaborative effort with these different parties, measuring the progress of the projects' outputs and outcomes.
*Monitoring, Evaluation, Accountability and Learning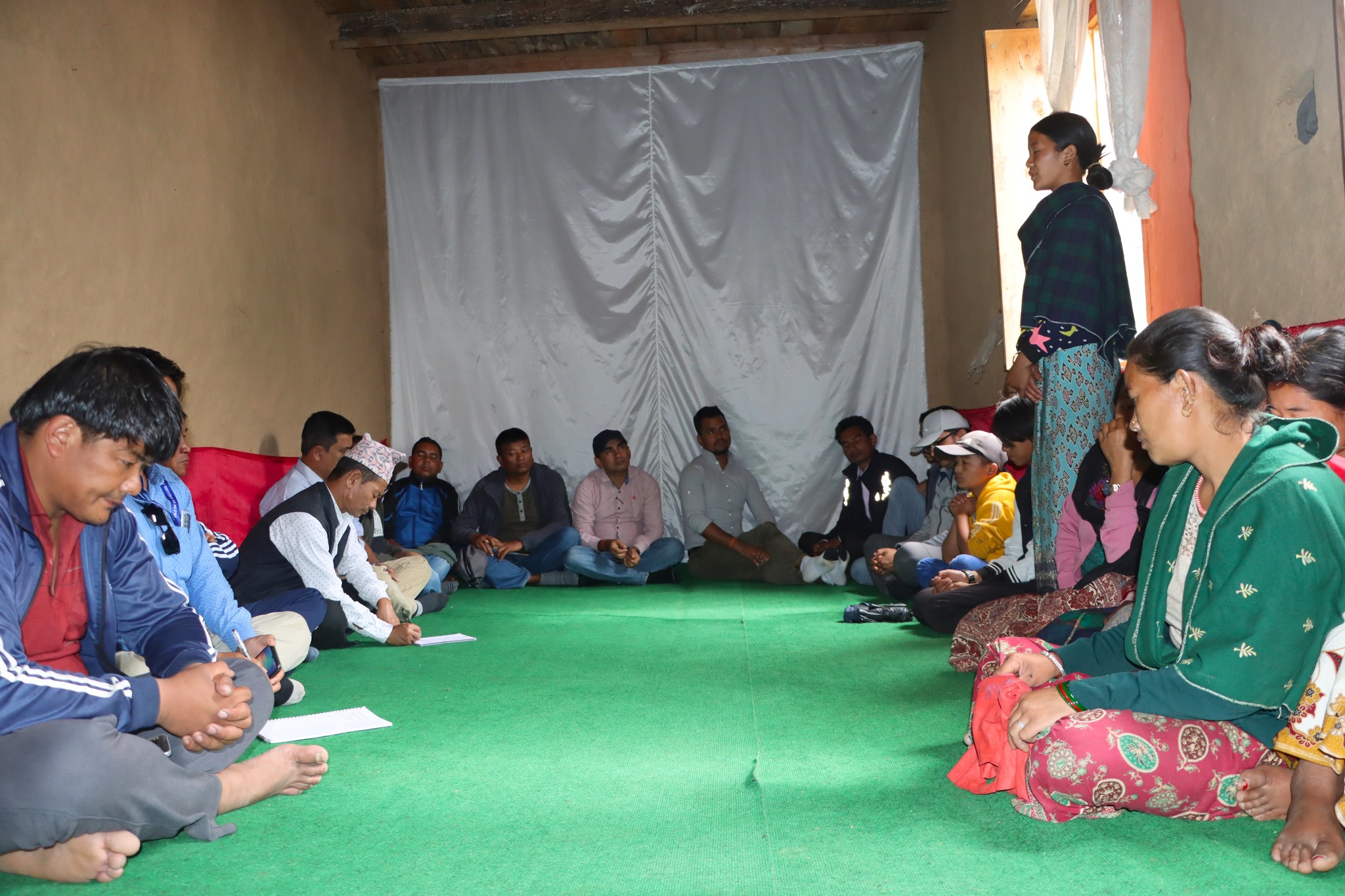 Sharing from a girls group and child club, Rukum East.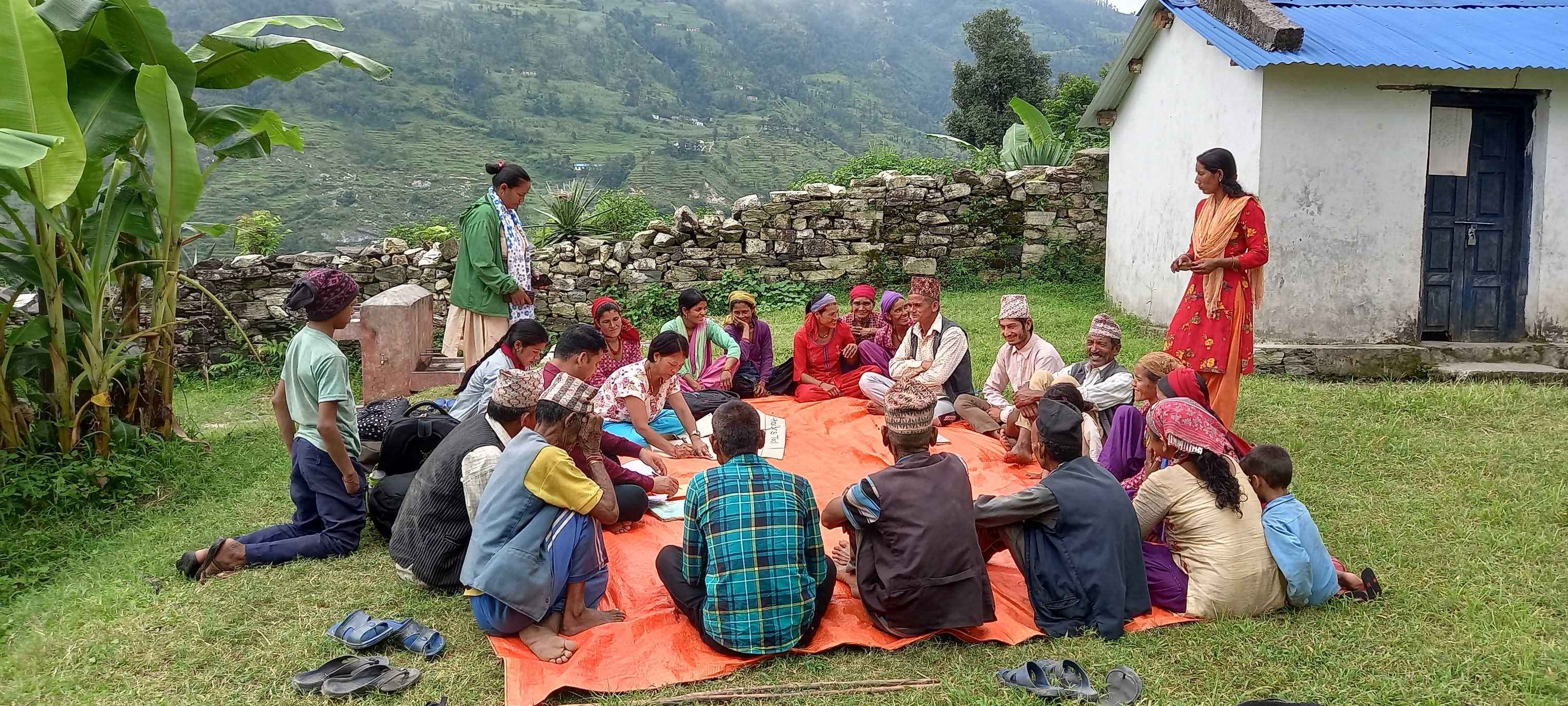 Focus group discussion in Bajhang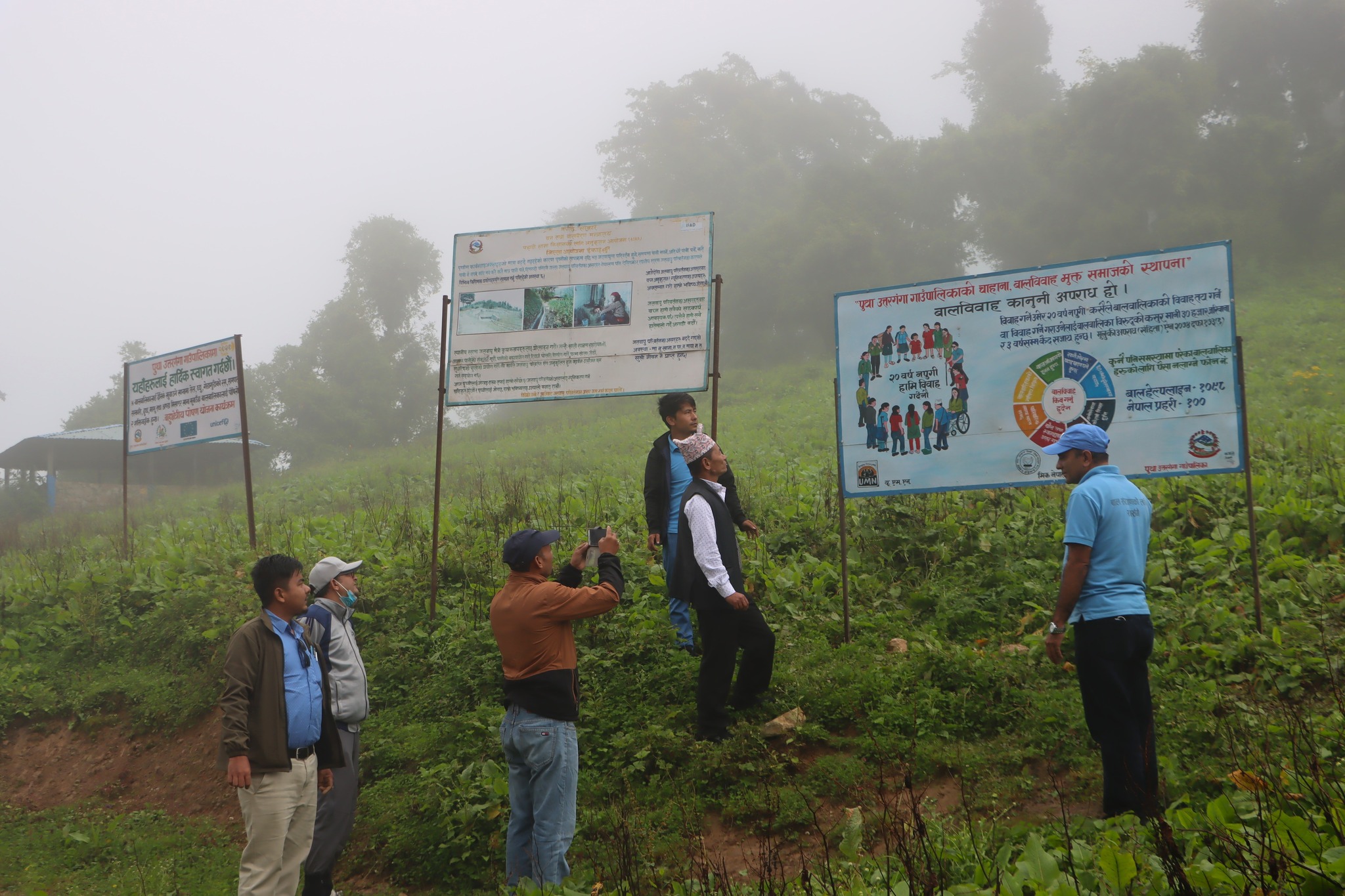 Observing hoarding boards with child marriage messages and campaign of the rural municipality to declare child marriage free zone (Rukum East).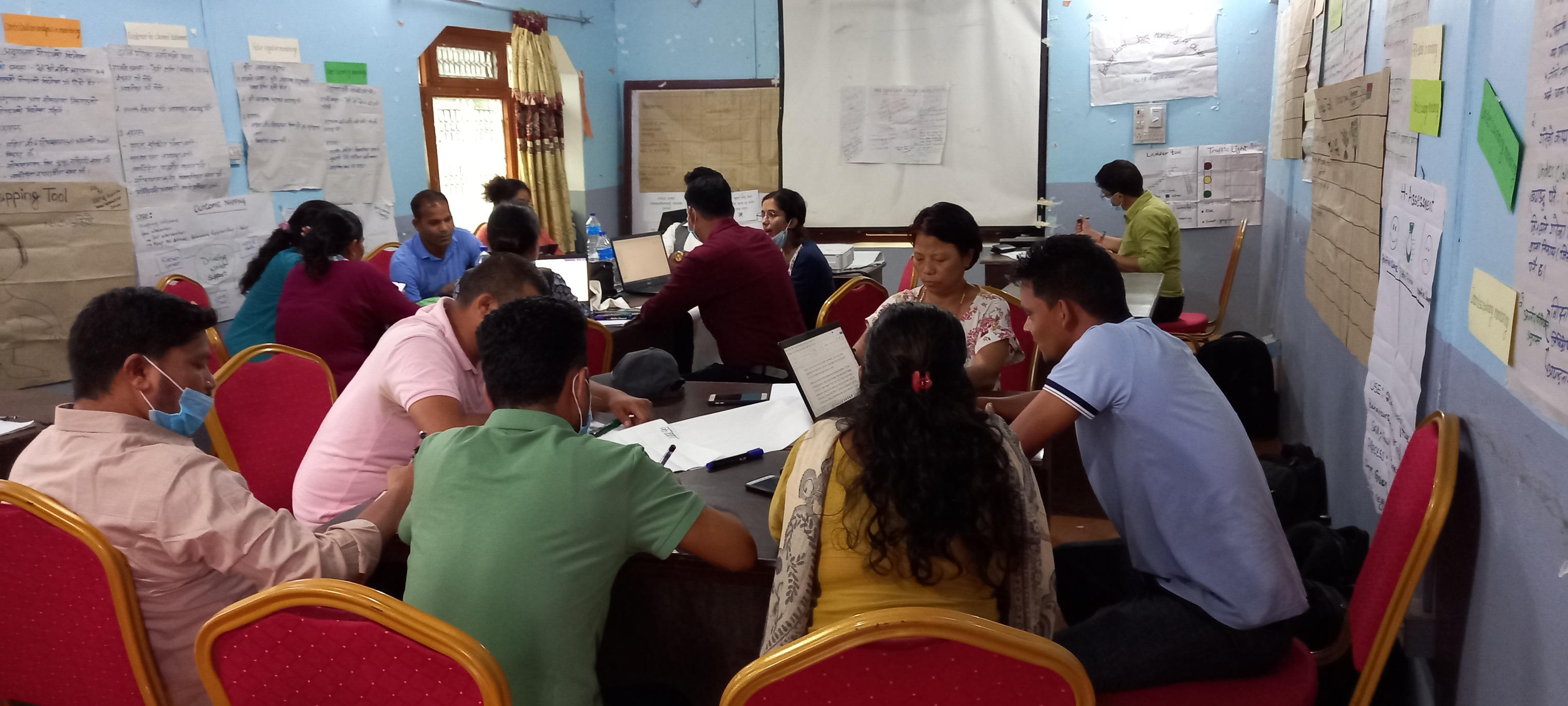 Monitoring preparation workshop, Bajhang.
---
Post your comments!