NEWS
A healthy winter for sheep
Posted on November 11, 2022 under News
Animal health camps are a great way to ensure that sheep and other livestock are regularly immunised and checked. UMN and its partner had organised a two-day animal health camp in the first week of November where 614 sheep received a health check. Conducted with the technical support of the rural municipality level livestock service section officer, 14 shepherds and their families attended this camp.
Sheep rearing and making sheep wool radi/pakhi (hand-woven traditional mattresses and shawls) is a traditional occupation for most women in Sera. But with the increase in sheep mortality, many farmers living in poverty are unable to afford the veterinary fees to keep their animals healthy and dread losing their valuable livestock to diseases.
Dhan Kumari from Sera village in Rukum East has been rearing sheep for many decades. But she recently lost two sheep to an unknown disease. After attending animal health camp for the first time, she is delighted that her sheep have received medicines and is confident that she won't lose any this year.
The health camp was quite a challenge to arrange because of the 'transhumance' system of rearing sheep. With the onset of winter, these sheep have now moved to the lowlands of other districts but will be back after six months.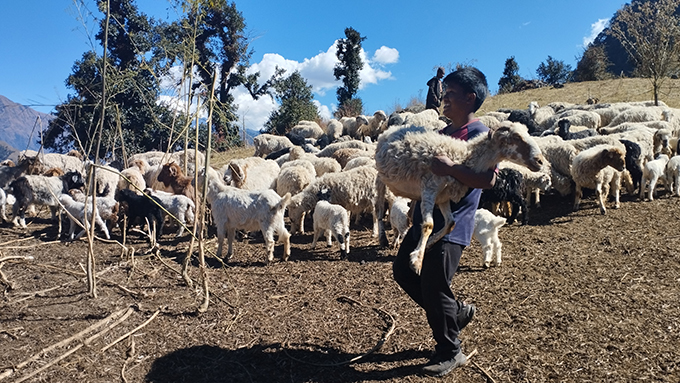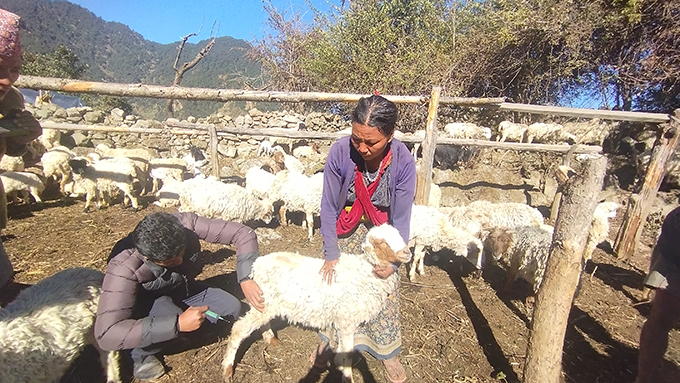 ---
Post your comments!