NEWS
Joining hands for education
Posted on June 27, 2017 under News
It was a special day on Sunday, 25 June for the students of Oile Basic School and Pindeshwori Basic School of South Dhading. The newly constructed schools were officially inaugurated and handed over to the community. The chief guests of the event were Rev. Dr. Rafael Malpica Padilla, Executive Director, Global Mission ELCA and Rev. Dr. Franklin Ishida, Area Programme Director for Asia, Global Mission ELCA.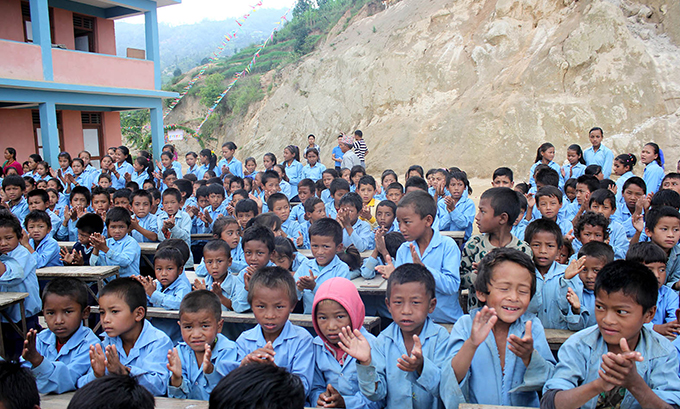 The construction was part of Permanent Learning Centre project of UMN's Dhading Disaster Response Programme (DDRP).
Oile Basic School runs Early Childhood Development (ECD) and classes up to Grade 3. Pindeshwori Basic School runs classes up to Grade 7 with 341 students enrolled. Principal of Oile Basic School Radha Adhikari shared, "We are extremely happy and thankful with this support we have received from UMN after the earthquake. The old classrooms were a bit dark and the students found it hard to concentrate. The new building is brighter and better. We wish to get similar kind of support in the future as well and hope to extend classes for the higher grades."
Some of the other attendees of the event were Bishal Maskey Global Mission finance director, staff of UMN's partner Prayas Nepal, Nirmal Bogati, engineer of District Education Office/ District Level Project Implementation Unit, Dhading and staff of UMN Dhading cluster.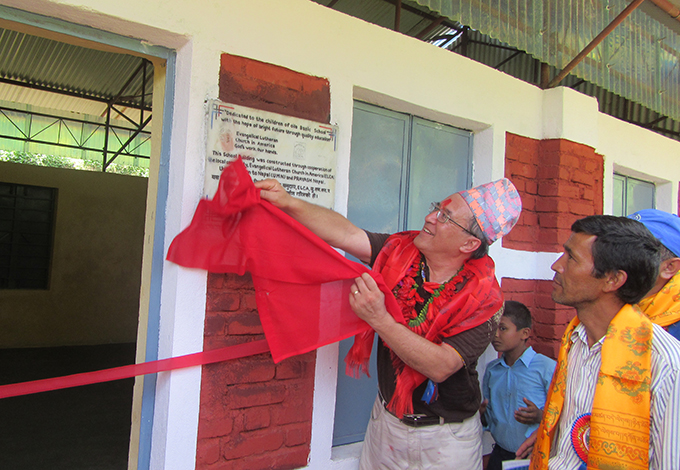 Along with the earthquake resilient building, the schools also have a newly constructed child-friendly taps and disabled friendly toilets. As a concluding remark, Rev. Ishida expressed, "Your new school building here is very strong. But any school building will get old and will crumble someday. But know that the knowledge you learn and the wisdom you gain in this community and in this place will go on forever."
He further added, "So children, this is your day. This is your school. But also, it's a school for the whole community because this represents the knowledge and wisdom that you all bring together. Some of you children will grow up and learn to be journalists, engineers or teachers. Some may be farmers or other kind of workers. But because of the fact that we care about knowledge and wisdom will make us better people and we will make a better country and a better world."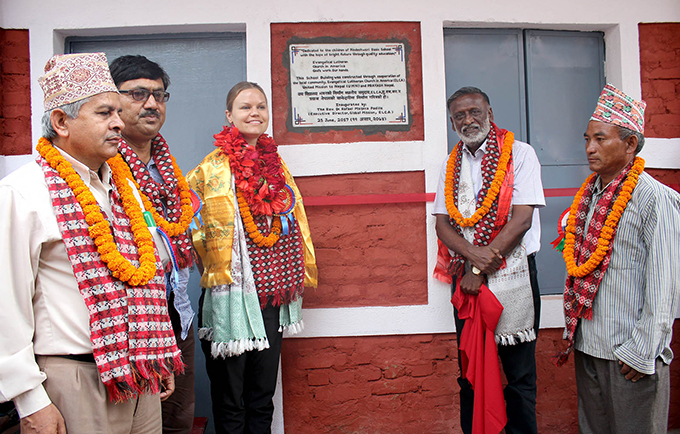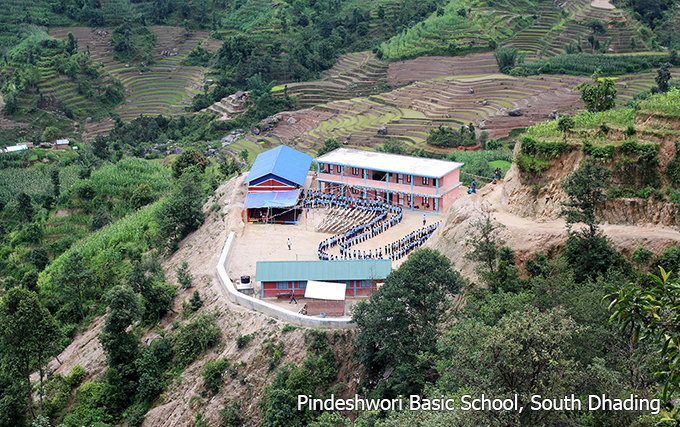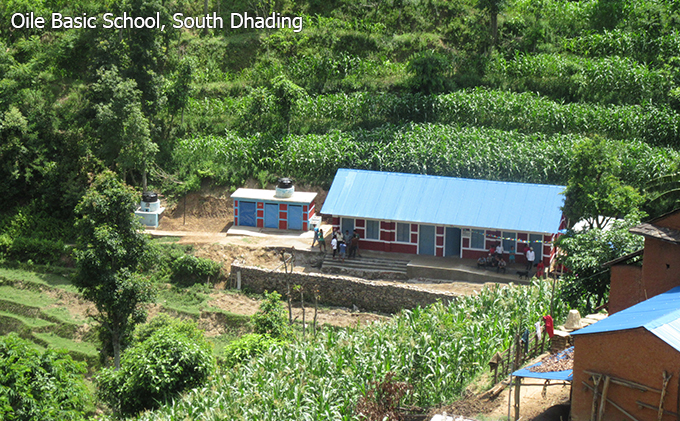 ---
Post your comments!