NEWS
Joint land ownership
Posted on January 8, 2018 under News
On Saturday, 6 January, almost 200 people gathered to witness the honouring and handing over of Joint Land Ownership certificate to 18 couples in Thakre Rural Municipality of Dhading. This has set a strong example of gender equality in history, especially in Nepal where women from rural areas still have little access to and control over resources like land.
District Land Revenue Officer, Mr Salik Ram Acharya and local ward leader together granted the certificate to the 18 couples.
UMN's successful Joint Land Ownership campaign supports and contributes to the government's goal to promote women's rights by ensuring rights on land ownership. Thank you to UMN staff in Dhading for your contribution in this project.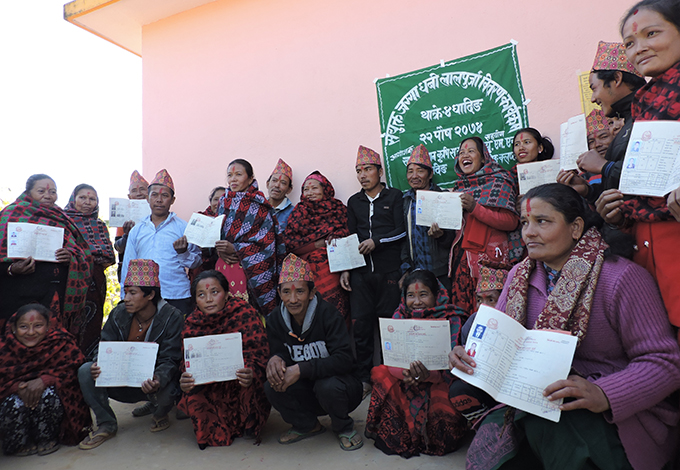 ---
Post your comments!