NEWS
School storm damage – from loss to gain!
Posted on July 10, 2019 under News
On 1 June a violent storm removed a roof from Kul Nanan Dev Primary School in Bajhang District - destroying teaching materials, chairs and official documents. This was a devastating shock for this school of 66 students. But just one month later they have a new colourful roof, new resources and two other buildings have been protected against future storms!
Thanks to an excellent cooperation among stakeholders (school, community and local government) the funds were quickly raised and the work completed. UMN initiated the stakeholder meeting and its Disaster Risk Reduction (DRR) programme contributed over one third of the costs through UMN's local partner Ekikrit Bikas Manch. This included building a wall above the roof to reduce future vulnerability to disasters.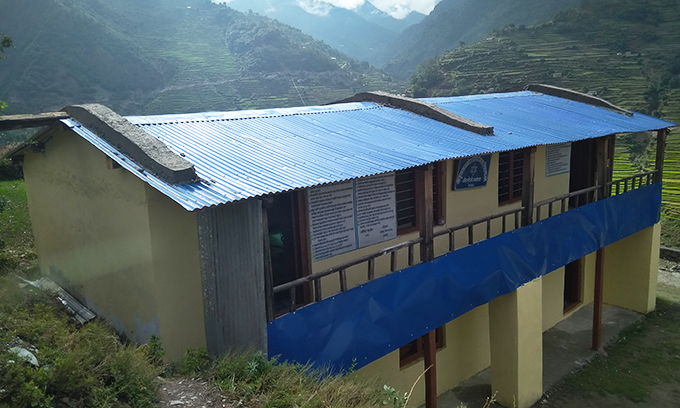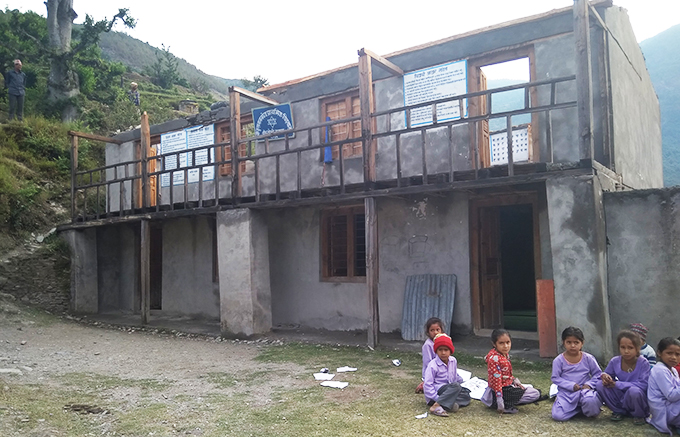 ---
Post your comments!