NEWS
Rumsi is ready for earthquakes
Posted on January 17, 2020 under News
Following the disastrous 2015 earthquake in Nepal, raising awareness in communities for earthquake preparedness had become imperative. In addition to the reconstruction work of our Dhading Disaster Response Programme, UMN is also involved in disaster risk management in other districts of Nepal.
On the 22nd Earthquake Safety Day, held on 16 January, UMN and its partner Isai Samaj Nawalparasi supported a rally and drill in Rumsi village of Nawalparasi district. More than 80 participants were involved in the awareness-raising rally. Thirty-two households participated in an earthquake drill to enhance the community's capacity on earthquake preparedness and response.
Guheri Disaster Management Committee with Rumsi Susamachar Church organised the event.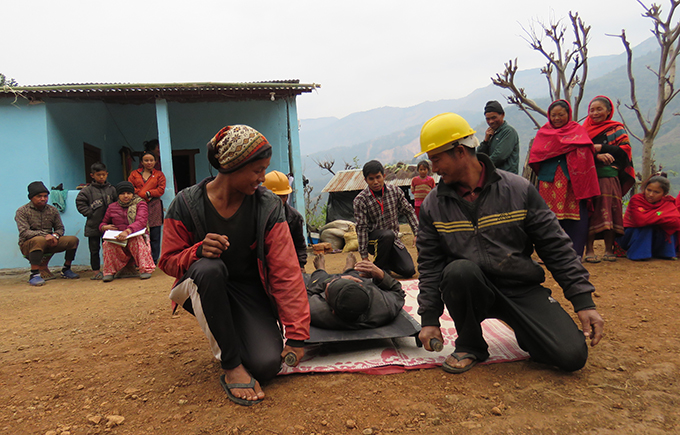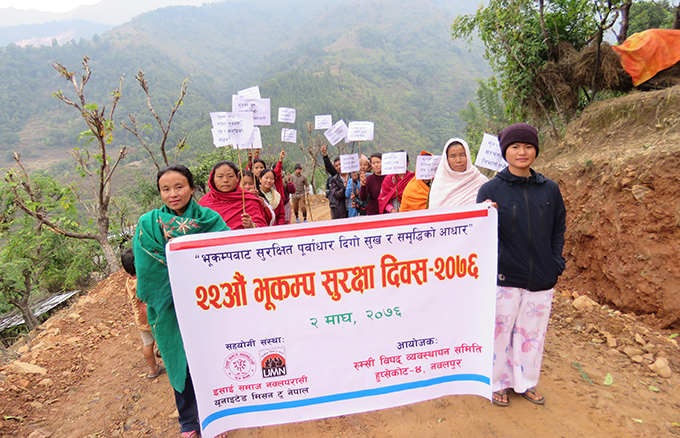 ---
Post your comments!