NEWS
Where there's no radio...
Posted on August 26, 2020 under News
In the remote villages of Mugu District, there is no access to radio and FM. With the recent COVID-19 pandemic and its risks, public awareness is imperative. A very practical solution to this has been miking using sound systems. The locals of nine wards of Mugum Karmarong and two wards of Soru Rural Municipality can now hear COVID-19 prevention messages disseminated in their local language.
Through our partners Karani Community Development Centre and Gramin Samudayik Samaj we provided 15 sound systems to broadcast COVID-19 prevention messages in Soru and Mugum Karmarong across 11 wards where there is no FM radio coverage.
Since 25 June, the pre-recorded broadcast message is shared twice daily from different spots in the villages, then community mobilisers and youth volunteers share further messages by microphone about COVID-19 and other community education matters.
The Public Service Announcement on COVID prevention highlights the ways of safeguarding such as washing hands time and again with soap water, using masks, refraining from going to unnecessary crowded areas and eating hot meals.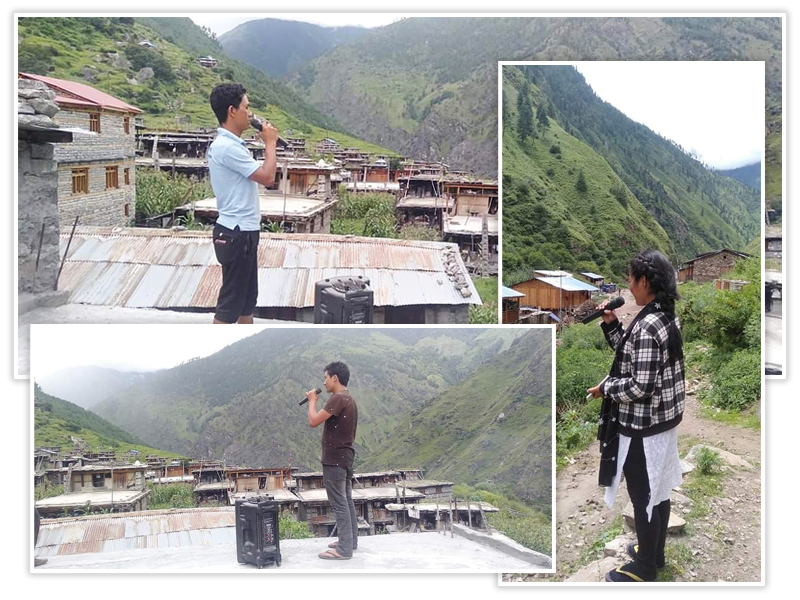 ---
Post your comments!