NEWS
16 Days and year-round – defending gender equality
Posted on December 10, 2020 under News
UMN has long been advocating the importance of gender equality by providing awareness and orientation on Gender-Based Violence (GBV) to civil society, religious leaders, women, adolescents, and men's support groups.
In Kapilvastu (see photos), the 16 days of Activism against GBV campaign was celebrated for the first time in villages of Yashodhara together with UMN's partners - Dalit Social Development Centre (DSDC) and Sunshine Social Development Organisation. They started by lighting candles on the evening of 25 November 2020 amid men, women, self-help group members, adolescent girls, boys, police and representatives of DSDC/UMN. On 10 December the celebration concluded with a commitment of staff, board members and UMN colleagues to actively defend against GBV not only at the organisational but also at a personal level.
UMN's clusters and partners have been raising awareness and acting on violence against women (VAW) through various activities such as:
Broadcasts through local radio for raising awareness


Connecting women's groups with district police offices to capacitate women to file complaints against GBV. As a result, some VAW cases were filed at the community level in Mugu and Bajhang.


Making the community aware of the harmful impacts of the dowry – one of the root causes of GBV


Lobbying and advocating for Beti Padao (educating girls)


Working with women, adolescents, and religious leaders to end child marriage which is a major driver of GBV


Providing income generation support for women to make them financially independent which also lowers the risk of GBV


Building women's capacity for timely registration of birth, marriage, property ownership and for their reproductive rights. As a result, the cases of vital registrations have increased, and women/girls are able to claim their rights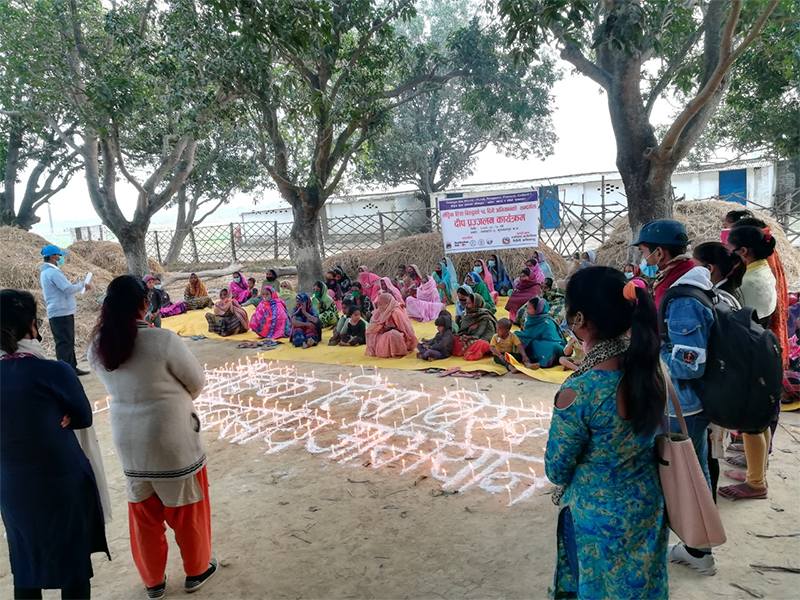 ---
Post your comments!