NEWS
Restoring Hope through Mental Health services
Posted on January 12, 2021 under News
During Nepal's Civil War (1996 -2006) Lal Bahadur watched his family get killed in front of him. Devasted, Lal Bahadur eventually started suffering from mental illness. He says, "First, I went to the traditional healers to get help. It did work for a couple of years but later my situation got worse." Lal Bahadur was fortunate to have met the right people to help his condition. Thanks to N-PAF*, UMN's partner organisation in Rukum, he received counselling, started medicine and was then on his way to recovery. He started showing good signs of improvement. He also received goats from N-PAF to support his family income. After 5 years, now he is a testimony and a witness of successful recovery. He tells others of the mental health treatment available locally through trained professionals in his village.
The project run by UMN's Rukum cluster for the last seven years was able to benefit 6,482 community people, 300 of whom have received rehabilitation services after periodic counselling and medicine. A couple of weeks ago, NPAF handed over the project to Tribeni Rural Municipality of Rukum West.
Prem Pun, local health post in-charge, says "We received very useful training through N -PAF. Along with this, we were also helped to make a separate centre for counselling to maintain confidentiality.
With growing cases of mental health issues among all ages in recent times, mental health services available in the villages of Rukum has been UMN's priority to educate people that mental health is treatable. We trust that the good work will continue to bring hope and transform lives.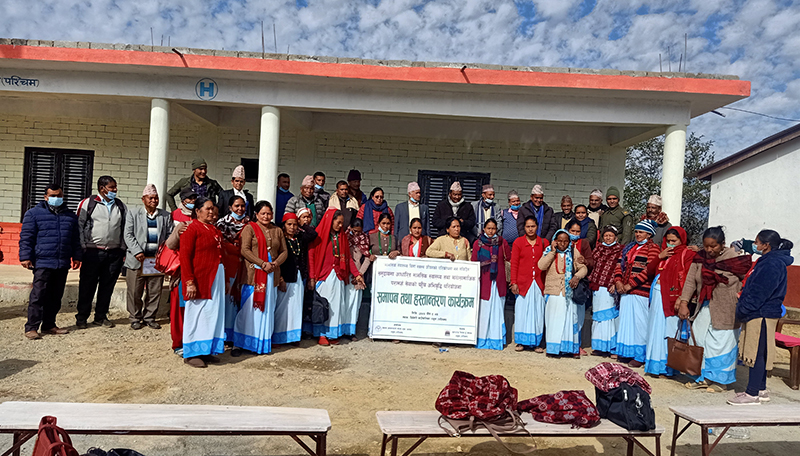 *N-PAF – Nepal People Awakening Forum
---
Post your comments!