NEWS
A call for change in Doti
Posted on February 15, 2021 under News
"A young participant in a recent Gender Equality workshop* in Doti was expecting and nearing her time of delivery. Not surprisingly, she gave birth in a nearby health post. Excited, I went to visit her along with my colleague. I was shocked and deeply saddened to see that she was not happy that it was a baby girl, more because of the family and societal expectation of a son. Her family stayed away; her mother-in-law and uncles were there but didn't hold the baby as a bleeding woman is considered impure as per their Hindu cultural practice and belief. What was more hurtful was that for the first week or so of post-delivery time, when she is most weak and in need of rest, care and good food, she would be kept separate to take care of herself and the new-born, all by herself, as she is considered impure."
- Reported by Cheli Gurung, UMN's Senior Programme Officer - Gender
This is just one inhumane example that shows the terrible status of women and girls in Doti. Compared to the past, girls are encouraged to go to school but, the core discriminatory practices against women and frequent incidents of child marriage still exist. UMN has always prioritised empowering, building hope in and training women, who hold the key to changes in society.
*This month a 7-day workshop titled 'Participatory Action and Reflection Group Process for Gender Equality' was held in Doti with 31 women in Bogtan-fudsil Rural Municipality. It was a productive experience for the participants and UMN facilitators Cheli Gurung and Surendra Rai. These women, who are community group facilitator representatives from 24 women's groups actively participated and thoroughly enjoyed the learning and sharing sessions. For the first time their lives and issues were being valued and discussed as they enthusiastically took part in group activities like the gender life cycle and 24 hours work-load mapping in the workshop. These interactive sessions have helped each woman reflect and understand how gender impacts the lives of men and women and more importantly, know her value and role in the family and community.
A follow-up visit to Doti in April 2021 is planned to meet the ladies again, hear their stories and to ensure the action plans are being implemented in their women's groups back in their villages.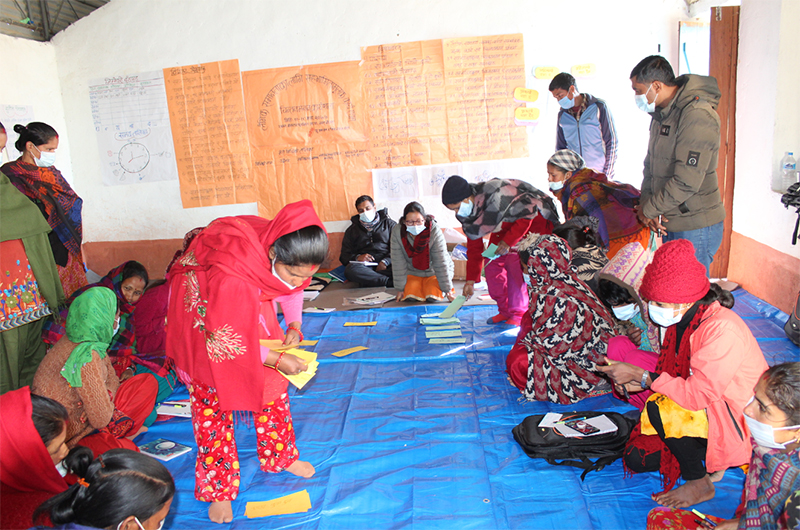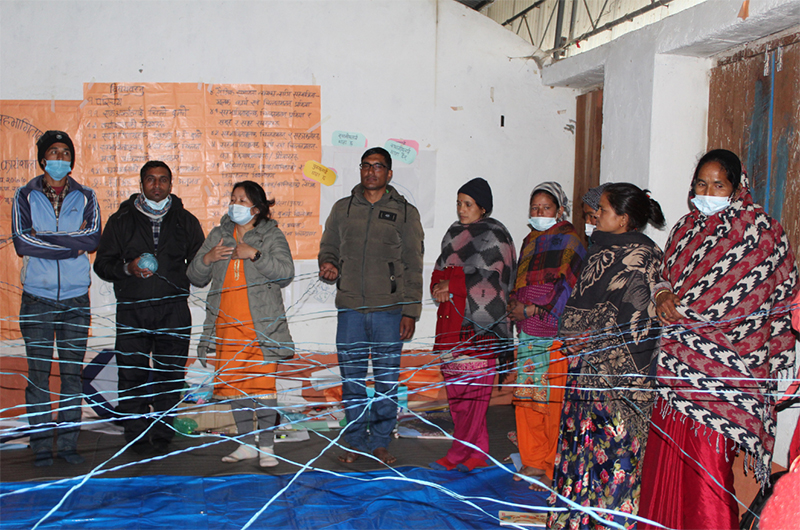 ---
Post your comments!