NEWS
UMN provides timely help in Nawalparasi
Posted on May 12, 2021 under News
The second wave of COVID-19 has hit Nepal with an alarming rise in positive cases.
UMN in its efforts to support the ongoing crisis with its local partner was able to provide a 15-bedded isolation centre in Pratappur Rural Municipality (RM) in Nawalparasi with health and safety materials, two beds and an oxygen cylinder worth NPR 50,000 (approx. USD 424) on 6 May.
UMN also helped another RM- Palhinandan to establish a five-bedded isolation centre along with surgical masks and PPE set worth NRP 70,000 (approx. USD 593). A health desk in Maheshpur is also set up. This is one of the busiest border points at the Nepal India border. UMN provided logistics support worth NRP 50,000 (approx. USD 424) and managed the provision for a drinking water facility at the health desk.
Baiju Prasad Gupta, Palhinandan RM Chairperson has sincerely appreciated UMN's timely support in such a difficult and chaotic pandemic situation.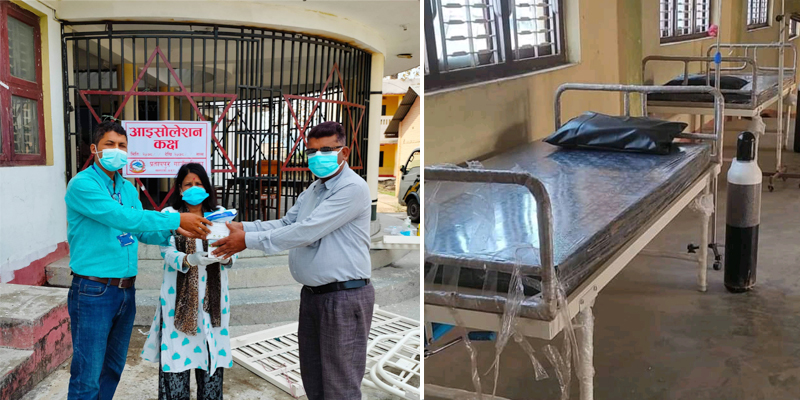 Local partner's name: *Indreni Social Development Forum (INDRENI)
---
Post your comments!