NEWS
Generators in rural health posts!
Posted on July 9, 2021 under News
This week, UMN's Kapilvastu Team have provided a generator, a back-up power solution, to two local health posts of Maya Devi and Yasodhara Rural Municipalities.
Rural health care services are the most affected when it comes to power crisis or when a disaster occurs, cutting down the essential electricity supply. We are hopeful that this support will help to deliver reliable emergency and other essential health care services during the Covid pandemic and in the future too.
Together with our local partner in Kapilvastu, we have also provided a help of three patient monitors to the health post in Yasodhara Rural Municipality.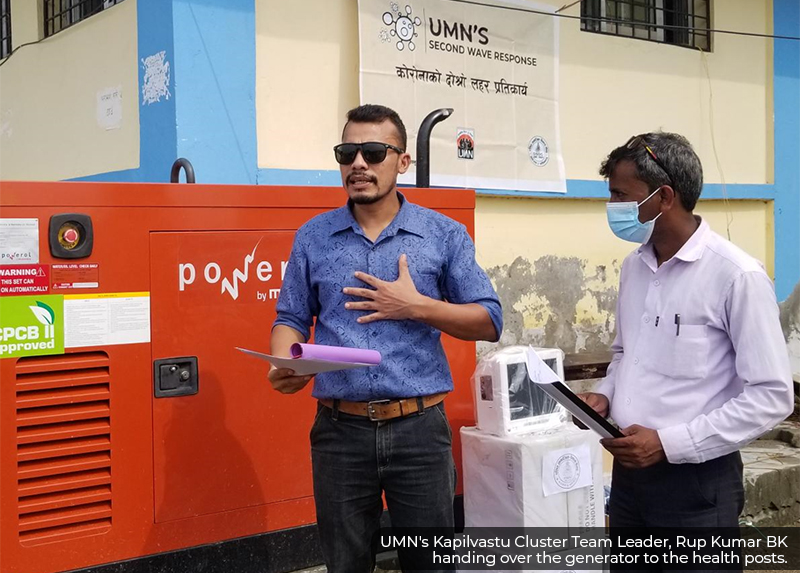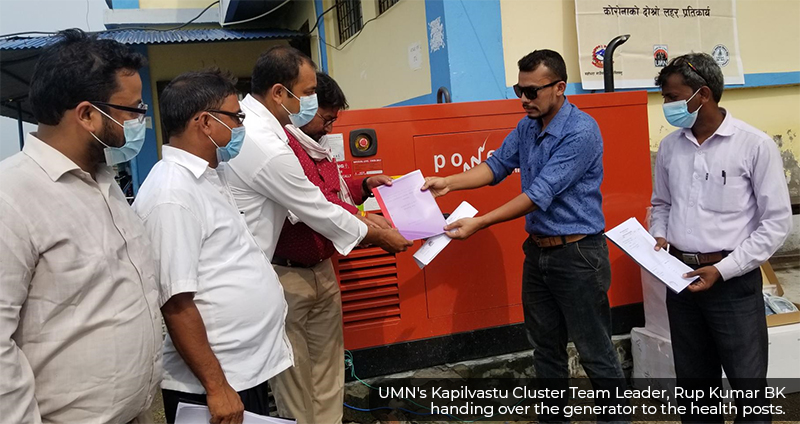 ---
Post your comments!