UMN Calendar and Christmas Card
Dear Friends,

Warm greetings from Nepal.

We are excited to see our mail room get busy with the dispatch of UMN Christmas Cards and Calendars. Have you sent in your orders yet?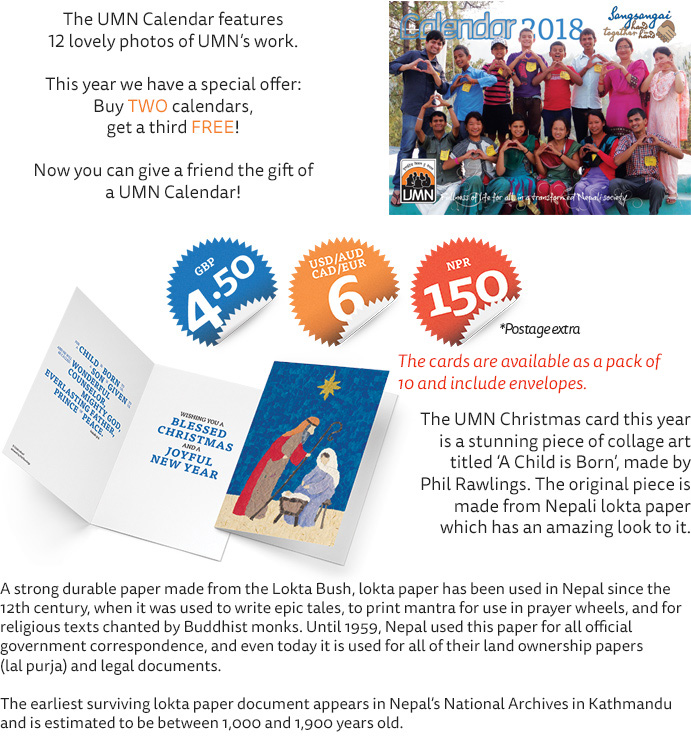 Order and Pay Online:
Enter your quantity and currency under the product you want to order and click on Add to Cart.
Fill in all your details correctly and click on Proceed Your Order.

After this we will receive your order and you will be notified through the email you supplied.

If you want to pay instantly via Paypal, Credit Cards or Debit cards, please click on Pay with Paypal button.
You will be redirected to the Paypal website.
Use your PayPal information to pay from your Paypal account.
OR click on Pay with a debit or credit card to make a payment.

Order via Email:

Email communications@umn.org.np with your order. You will receive an invoice with your ordered products.