NATIONAL CREATION CARE CONFERENCE
Lausanne Global Campaign for Creation Care and the Gospel
5 – 8 November 2017
Dhulikhel Village Resort, Kavrepalanchok
The Integral Mission Forum (IMF) is an initiative of the Nepalese Churches and Christian Organizations committed to promoting Integral Mission. The IMF is committed to transformational mission of the local church and endeavors to provide a learning and sharing platform for various individuals, churches and Christian organizations and to encourages them to capacitate, inspire and mobilize resources within their constituencies for transformational ministries. In this regard, IMF invites you to the "National Creation Care Conference Nepal: Lausanne Global Campaign for Creation Care and the Gospel", to be held in November.
About the Theme:
Nepal is one of the most vulnerable countries in the world that is affected every year by disasters – floods, landslides, earthquakes. We know many of these problems are associated with climatic variability and global warming. Many of the world's poorest people, ecosystems, and species of flora and fauna are being devastated by violence against the environment in multiple ways, of which global climate change, deforestation, biodiversity loss, water stress, and pollution
are
buta
part. This fate is also equally applicable to humans soon, as the health of millions of people could be at risk from increases in malnutrition, extreme weather, more diarrheal diseases, heart and breathing problems.
The devastation that we see every year reminds us that caring for God's creation is not just an option or something that should be left in the hands of specialist organizations. Learning to live in and care for the world that God has given us is of the utmost importance for all of us, and particularly for the poor and vulnerable. The

Bible believing

individuals find that the earth we inhabit and the environment we enjoy is the handy work of God as it is declared that "The earth is the Lords' and the fullness thereof, and the world and they that dwell therein" (Ps. 24:1). But the issue of climate change and Creation Care is not among the priority of the church. And, preserving and sustaining the earth with all the creatures and species that God made cannot be second best missional call; the Church cannot simply shrug off concerns for the environment as peripheral to matters of faith. Our love for God and respect for what he has made demands our obedience to the task set for human beings to care for the earth; our concern for the poor who are most affected reflects the priorities of

gospel

we preach!
Participants:
Conference participants are being
invited
fromcross
the country. We are looking for people who are senior leaders, directors, principals, scientists who are passionate about empowering church for creation stewardship.
Objective:
The conference is designed around three themes. We will explore the theology of Creation Sustainability with internationally acclaimed Christian leaders, listen to the Climate Change Adaptation initiatives of Nepalese practitioners and develop practical ways to mobilize churches on Creation Care.
Cost:
The participants will have to bear their travel costs themselves and pay NRP 500 as the registration fee. The other Conference costs, including shared accommodation, food and pick up and drop from Kathmandu to programme venue is covered by the organizers.
Plenary Speakers: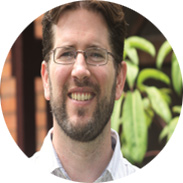 Joel Hafvenstein is the Executive Director of United Mission to Nepal. He previously worked with Tearfund UK for a variety of roles, including Resilience Advisor. Joel has advised churches in many countries on ways they can care for creation and manage disaster risks. His main passion is to see local churches bringing national transformation through
holistic
mission.
Greg is an ecological consultant based in Canberra, Australia, and works under contract to a range of private, corporate clients and government departments and NGOs. His diverse work includes environmental impact assessment reporting, threatened species mapping and management, private land conservation, vegetation and habitat management planning, and running environmental training workshops and community education programs. For the last 25
years
Greg has also regularly worked in North India. He is a member of A Rocha Australia.
For more details, contact:
Coordinator, Integral Mission Forum
Phone: 01- 4228060, Mobile: 9851182684
Email: khanali7@gmail.com and durga.p.khana@umn.org.np
Please
contact
Susan Rai either by phone (01-4228118) or email susan.rai@umn.org.np to confirm your participation.