Opportunities for Expatriates
UMN strives to help all Nepalis, women and men, achieve a fuller and more satisfying life. There are many opportunities for expatriates from different countries to contribute their professional skills. If you would like to explore the possibilities of working with UMN, contact at expat.recruitment@umn.org.np to learn more. Please send your CV or resume with your email.
PRIORITY NEEDS - URGENT
EXPATRIATE SUPPORT ADVISOR - Kathmandu Based
TUTORIAL SCHOOL TEACHER - Okhaldhunga Community Hospital
(See below for more details)
KATHMANDU BASED
A MASTERS degree or equivalent and at least five years of relevant work experience is now required by the government for the visa holder. We normally require a minimum two years initial commitment for Advisor posts. Some posts will require occasional trips to UMN working areas.

Expatriate Support Advisor – Kathmandu based

URGENT NEED!
Needed from July 2022. Responsible for supporting all expatriates in their roles, to liaise with Sending Agencies, to oversee expatriate recruitment, to advise on HR matters for all UMN expatriates, and to co-ordinate the Language & Orientation Program. Background may be Human Resources, Management, Intercultural Studies, Member Care, Language teaching, or other related fields. Prior cross-cultural experience is preferred, but not required.

For more information please download the:
Staff Care and Counselling Advisor (from July 2023)
Human Resource Development Advisor
FUNDRAISING MANAGER for hospitals
(more information coming later – please contact us if interested.)

HOSPITALS
Applicants must currently be registered with the national regulating body in their own country.
We also welcome enquiries from expats with medical expertise not mentioned below. Flexibility, the ability to work in a resource-limited setting and an interest in teaching and mentoring junior Nepali doctors are required for all doctors.

Okhaldhunga Community Hospital (OCH)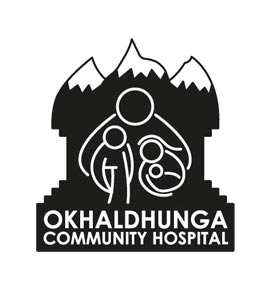 This busy rural hospital to the east of Kathmandu provides primary hospital services to Okhaldhunga District and the surrounding five districts. All medical officers work across the medical disciplines – particularly in paediatrics, obstetrics, orthopaedics, general surgery and adult internal medicine. The hospital has a TB DOTS programme, a family planning and immunisation clinic and a mothers' waiting home (for women approaching the end of their pregnancies). To learn more about the hospital see the Okhaldhunga Community Hospital page.

Tutorial group teacher (Primary)

URGENT NEED!
We need a tutorial group teacher to start a tutorial group for us, initially for one family serving in the hospital but others maybe be added. An exciting opportunity to live and serve a hospital in the hills of Eastern Nepal. Needed as soon as possible!
For more information please download the:
(Note, this job description was written for United Mission Hospital Tansen but the role is otherwise similar.)
General Practitioner with rural experience
Medical Doctor with broad experience in general practice/family medicine to work at Okhaldhunga Community Hospital. Procedural skills in obstetrics and surgery would be valuable. A willingness to learn new skills and a commitment to learning the Nepalese language are essential.

Medical Superintendent (starting in 2023)
The current Medical Superintendent is retiring in late 2023 and succession planning for this post has begun. Potential candidates for this position are experienced medical doctors in rural general practice / family medicine, preferably with some procedural skills. Responsibilities include:
Oversight of all clinical aspects of care of the hospital, working in partnership with the Nursing Superintendent.

Working closely with the team of doctors at OCH in a consultant capacity, enabling them to do their work as well as possible. There is a strong emphasis on teaching and learning within OCH.

Membership of the Hospital's Internal Management Committee participating in decision-making processes of executive, administrative and strategic direction, and planning for the hospital.

Visa posts are also available for the following positions:
General surgeon
Orthopaedic surgeon
Paediatrician
Obstetrician/gynaecologist
Anaesthetist
Maintenance advisor
Diagnostic and imaging specialist
United Mission Hospital Tansen (UMHT)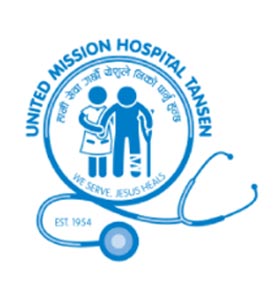 To learn about the hospital, visit the UMHT page.
Obstetrician/Gynaecologist needed long-term
Pathologist
EXPATRIATE COORDINATOR

​We may also need doctors with these expertise:
Internal Medicine
ENT (Otolaryngologist)

For all doctors, flexibility, the ability to work in a resource-limited setting and an interest in teaching and mentoring junior Nepali doctors are required.

Note:
Expatriate team members do not receive a salary or remuneration of any kind from UMN directly, but are self supported volunteers or supported by a 'sending mission organisation' or church in their home country that provides for all their financial needs during their assignment.