Barpipal Savings and Credit Cooperative Limited (BPSCCL)
Doti | Province 7
History and Key Successes of the Organisation
A Brief History of the Organisation
Barpipal Savings and Credit Cooperative Ltd is a member based organisation established in 2063 B.S., registered under the Cooperative Act. It is located in Ghanteshwor of Doti. The farmers and social workers of Ghanteshwor started the cooperative to promote and market their agriculture based products in a commercial way. This was facilitated by Made Nepal. There were forty-five members from fourteen farmer groups that were interested in becoming members of the Barpipal but only twenty-eight of these were eligible. The main purpose of the Cooperative was to promote the marketing of the farmers' agriculture products and provide financial and nonfinancial support to its members.
Key Successes and Achievements of the Organisation:
More than 672 shareholders from twenty-nine groups have benefited from the co-operative. Thirteen of the groups have been affiliated with the District Agriculture Development Office and some of them have received support for small irrigation and plastic ponds;
It has provided a range of services such as commercial technologies and skills, savings and credit to its members;
It has been supporting its members to get reasonable prices of their agricultural products through more than seven collection centres;
It was awarded the best cooperative in Doti from the Division of Co-operatives.
Organisational Strategic Information
DAO Reg. No. 239/256/2063
PAN No. 302535435
VAT No. 302535435/2064
Vision
To create self-reliant people and an inter-dependent society.
Mission
To promote savings and mobilise credit for productive activities.
Goal
To uplift the economic, social and political status of target beneficiaries.
Purpose/Objectives
To mobilise savings from members and make loans to members at reasonable interest rates;
To provide better financial and non-financial services to members in the areas of productivity and income generation, by identifying their primary needs and income generation capacity;
To conduct several activities for the organisational development of the cooperative, as well as building good relationships and co-ordination with local, national, and international organisations.
Core Values
Basic Values:
Self-help, self-responsibility, democracy, equality, equity and solidarity.
Ethical Values:
Integrity, openness, social responsibility and caring for others.
Geographic Areas Covered
Ghanteshwor & Laxminagar of Jorayal Rural Municipality.
Target Beneficiaries
Women, children and farmers.
Thematic Focus
Livelihoods.
Networks and Affiliations

Member and Staff Diversity

Current Partnership/Donors (maximum of three)

Phased Out Projects (maximum of three)

Organisational Growth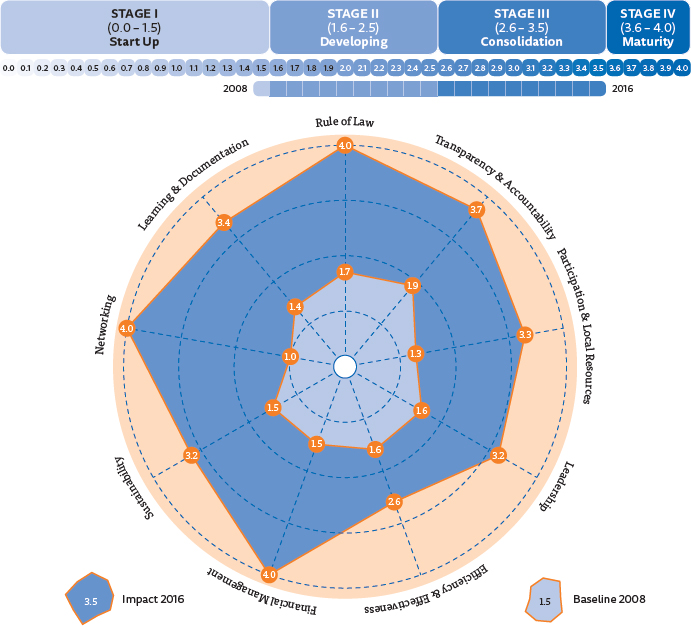 Contact Details

Gaira, Ghanteshwor, Jorayal Municipality, Doti


www.umn.org.np/partners/bpsccl



Bhakta Bdr Aale, Chairperson


9848605126


Gam Bahadur Khatri, Treasurer

9848708503

Bhoj Dammar Bohora, Programme Co-ordinator

9848858697

boharadammar16@gmail.com
Last Updated: May 2018
---
Post your comments!