Chandra Jyoti Integrated Rural Development Society (CIRDS)
Dhading | Province 3
History and Key Successes of the Organisation
A Brief History of the Organisation
Chandra Jyoti Integrated Rural Development Society (CIRDS) was registered in the District Administration Office, Dhading as a youth club in 1995. It aimed to address the need for self-motivated and aware local youth in the area. Now it has been transformed into a local Non-Governmental Organisation in 2002 and has been working in Dhading District in integrated community development sectors. During its starting phase, it contributed to community awareness, road construction and forest management. It served community people in partnership with 11 different organisations namely UMN, Helvetas Swiss Interco operation, FHI360/USAID, SBS, and PAF. Initially, it was only implementing small activities by using local resources but later it became able to develop periodic plans and from this various projects were developed. Guided by different policies and procedures, it took the opportunity to implement those projects aimed at the target communities.
Key Successes and Achievements of the Organisation:
Established identity as a mature and successfully functioning organisation in the district;
Developed and used more than seven policies and guidelines, which are being revised regularly with proper utilisation;
Established a resource centre and provided various vocational training for more than 500 people, which has contributed to local employment;
Established two co-operatives; one women centred and the other for organic agriculture which together have more than 5,000 members;
Able to support migrated people in accessing judicial services.
Organisational Strategic Information
DAO Reg. No. 118/052/053
SWC Affiliation No. 3618/2052
PAN No. 301668028
Vision
Establishment of a civilised and prosperous society.
Mission
Bring positive transformation to the lives of target community through community empowerment.
Goal
To uplift the economic, social and political status of target beneficiaries.
Purpose/Objectives
To uplift the socio-economic status of vulnerable people via improved agriculture, social mobilization and income generation activities as well as vocational and entrepreneurship skill;
Build awareness and initiate action on the issues of Education, Environment, Health, Nutrition, HIV & AIDS;
Create a supportive environment for children and women by reducing the stigma and discrimination related to caste, religion, class and gender through advocacy and awareness raising;
Conserving and utilizing natural resources by making an active contribution to protecting the environment, reducing the contribution to climate change and increasing the capacities for disaster resilience;
To foster safer and more beneficial migration for women and men, who voluntarily choose to go to labour overseas, through advocacy, information and skill development.
Core Values
Transparency; accountability; effective and efficient services; morality.
Geographic Areas Covered
Nilkantha Municipaliy, Tripura Sundari, Khaniyabash, Jwalamukhi, Siddhalek, Gajuri, Galchi, Thakre and Netrawati Rural Municipalities.
Target Beneficiaries
Women & children, youth, HIV infected, farmers and marginalised community.
Thematic Focus
Sustainable Livelihood, Education and Health including HIV & AIDS.
Networks and Affiliations

Member and Staff Diversity

Current Partnership/Donors (maximum of three)

Phased Out Projects (maximum of three)

Organisational Growth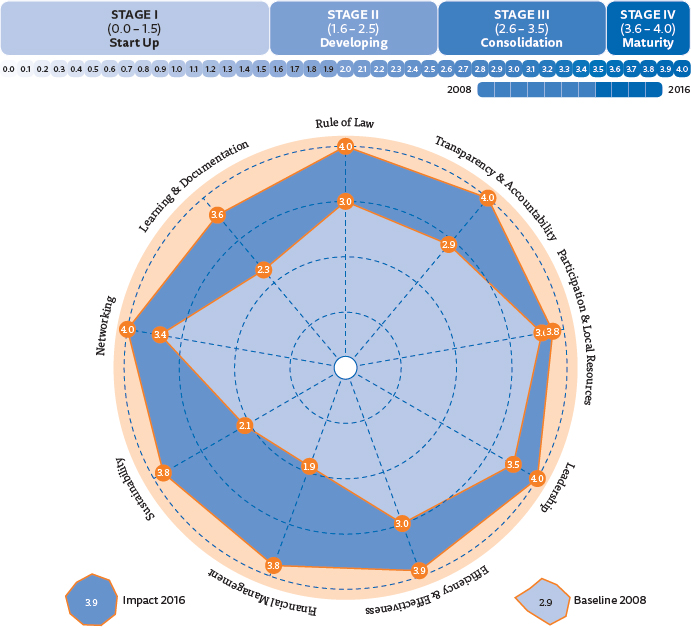 Contact Details

Head Office: Thakre-3, Mahadevbeshi Dhading Contact Office: Dhadingbesi, Dhading


010-415010, 010-520493

cirds1996@yahoo.com

www.cirds.org.np



Urmila Regmi, Chairperson


9841984967


cirds1996@yahoo.com


Gokarna Rupakheti, Executive Director

9851190559, 9841567241

gokarna.cirds@gmail.com

Ganga Subedi, Co-ordinator

9845604782

cirds.sami@gmail.com
Last Updated: May 2018
---
Post your comments!