Committed Society for Change (COSOC)
Dhading | Province 3
History and Key Successes of the Organisation
A Brief History of the Organisation
People from every part of the country travel to accidents would claim the lives of people living nearby the highway. In light of this fact, young people living close by the highway have started highlighting road safety issues to passengers, local people and drivers. To do this they felt the need for an organisation that could coordinate the whole effort to minimise accidents and ultimately to make the district a blockade and closure free zone. Along with this, the concept of education, poverty alleviation, climate change and environmental conservation also emerged as thematic areas in COSOC. Since then, COSOC has been offering support to the rural people in educational development, public health, drinking water, rural and alternative energy promotion, climate change and child friendly local government etc..
Key Successes and Achievements of the Organisation:
Strategic direction is clarified and organisation is known as being a system based organisation
Expertise in disaster management including WASH, shelter, emergency, nutrition and renewable energy
Thorough experience and expertise on road safety and developed a curriculum to educate about road safety
Experience in rural energy promotion to mitigate effects of climate change
Organisational Strategic Information
DAO Reg. No. 493/2003
SWC Affiliation No. 15190/2060
PAN No. 301760207
Vision
Creation of equitable society with no social discrimination and where basic needs have been fulfilled.
Mission
Keeping coordination, collaboration and cooperation with stakeholders and applying innovative tools, techniques and local resources. They aim to bring sustainable and effective changes in the lives of community people.
Goal
To improve the health and well-being of women and children around the Dhading area.
Purpose/Objectives
To promote child rights and gender equity through child friendly environments and women empowerment
To improve the health, hygiene and sanitation status of rural people
To increase access to primary education for all children
To enhance the capacity of community based institutions
To improve the economic status of rural people through implementing modern and commercial agriculture and skill development programmes
To build the capacity for disaster risk reduction and management
Core Values
Honesty, love and service; Respect to humanity and neutrality.
Geographic Areas Covered
Throughout Dhading district with special focus on Gangajamuna, Jwalamukhi, Khaniyabash, Gajuri and Tripura Sundari Rural Municipalities.
Target Beneficiaries
Dalits, disadvantaged, women, children, people living in poverty.
Thematic Focus
Health; Drinking Water and sanitation; Forest and Environmental Protection; Road safety; Disaster Risk Reduction and Peace Building.
Networks and Affiliations

Member and Staff Diversity

Current Partnership/Donors (maximum of three)

Phased Out Projects (maximum of three)

Organisational Growth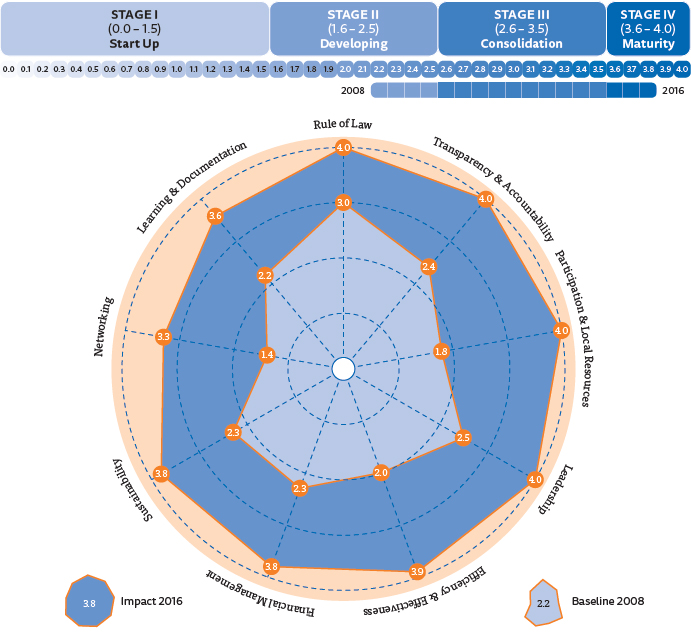 Contact Details

Dhadingbesi, Dhading


010-520330

cosocnepald@gmail.com

www.umn.org.np/partners/cosoc



Sitaram Adhikari, Officiating Chairperson


9841518975


sahikari2062@gmail.com


Sushila Shrestha, Treasurer

9841063137

sushila2033@gmail.com

Govinda Budathoki, Secretary

9841513569

cinetgovinda@gmail.com
Last Updated: May 2018
---
Post your comments!