Christian Society Development Campaign (CSDC)
Rukum | Province 5
History and Key Successes of the Organisation
A Brief History of the Organisation
Christian Society Development Campaign (CSDC) is a Non-Governmental Organisation established in 2006, in Rukum district which is in the eastern region of Nepal. This organisation was founded and registered at the District Administration Office in 2006 and was also affiliated with the Social Welfare Council during the same year.

The main purpose in establishing this organisation was not only to support the growth of the Church but also to help improve the standard of living for the people in Rukum in regard to health, education, transportation, electricity and drinking water. Since 2008 this organisation has been working in collaboration with UMN and local Government agencies. CSDC has been inspired to try and address the various factors that can limit a person's quality of life, following Jesus example to us.

In the beginning the organisation faced many challenges, but Pastor Jawaharlal Pun and Abhinash Budha did not give up on their vision. By collaborating with UMN the organisation has been able to develop new skills, establish well organised structures and make a significant contribution to development issues in Rukum.
Key Successes and Achievements of the Organisation:
Adolescents in Ransi, Moranabang, Syalapakha, Rukumkot and Mahat VDCs were orientated on Adolescent Sexual Reproductive Health;
Community members participated in the Participatory Planning Process and were enabled to submit their proposals to the VDC Council, which were then approved by Councils in Morabang and Ransi;
CSDC have established good coordination and linkage between service providers and service users in Morabang;
7CSDC have established an effective, system-based organisation.
Organisational Strategic Information
DAO Reg. No. 117/2063
SWC Affiliation No. 20752/2063
PAN No. 302469639
Vision
To establish a self-reliant, just and peaceful society.
Mission
Inspired by the love and example of Jesus Christ, to empower target groups to achieve holistic development.
Goal
To improve social, economic, educational and the mental health of target communities in the Rukum district.
Purpose/Objectives
To empower women (single women and girls) to access their rights;
To empower disadvantaged groups to improve the socio–economic status of their Communities through social and income generating initiatives;
To improve the educational status of children through scholarship programmes;
To establish a peaceful society through peace education and networking.
Core Values
Integrity; Equity; Creative; Love and Service; Transparency and Impartiality.
Geographic Areas Covered
Aathbiskot and Musikot Munincipalities, Putha Uttarganga, Bhume, Sisne and Banfikot Rural Municipalities.
Target Beneficiaries
Churches; Church leaders; Youth; Adolescents; Mother Groups; Health Facility Staff; FCHVs and Rural Municipality community members.
Thematic Focus
Integral Mission; Peace Building; Health and sanitation; Education; Forest and Environment; Livelihoods.
Networks and Affiliations

Member and Staff Diversity

Current Partnership/Donors (maximum of three)

Phased Out Projects (maximum of three)

Organisational Growth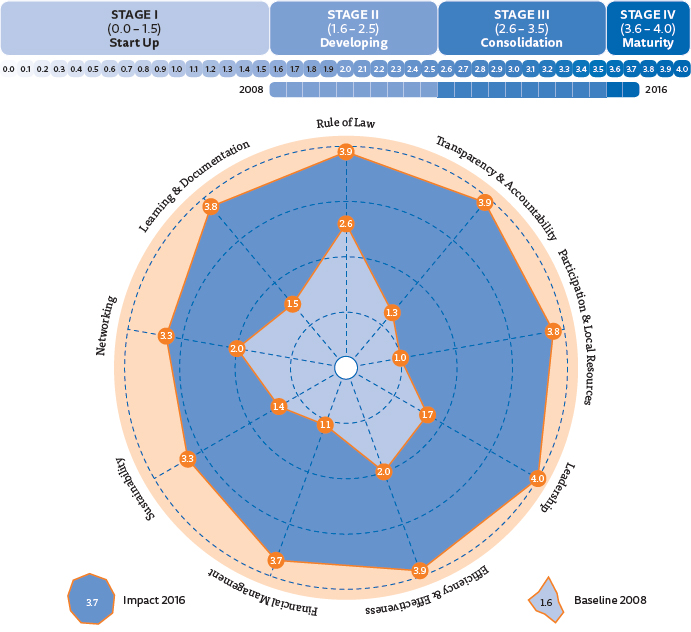 Contact Details

Khalanga, Musikot, Rukum


088-530150

csdcrukum@gmail.com

www.csdcrukum.org.np



Jawahar Lal Pun, Chairperson


9857823039

Last Updated: May 2018
---
Post your comments!