Disabled Service Organisation (DSO)
Doti | Province 7
History and Key Successes of the Organisation
A Brief History of the Organisation
Disabled Service Organisation is a non-profit making, non-Governmental local organisation registered in the District Administration Office in Doti and affiliated with the Social Welfare Council, Nepal. The office of this organisation is located at Silgadhi, Doti.
In the Doti district, there was no organisation specifically to work in the disability sector. This organisation formed under the inspiration of the district women and children. The main objective of this organisation is to organise the voice of disabled people regarding their human rights, to ensure their access to economic, social and political rights within society. This organisation is specifically led by disabled people and is working in the field of disability.
Key Successes and Achievements of the Organisation:
Established as a leading Organisation in the disability sector for the district;
It has provided treatment and re-habitation for disabled children in the Doti district; to date of reporting, thirty-eight children have received treatment;
It has been actively involved in advocacy in the area of disability and their rights to inclusion and participation;
There has been increased participation of disabled people on the village council and in various committees;
One room in each ward is given to the disabled group for their meetings.
Organisational Strategic Information
DAO Reg. No. 252/2005
SWC Affiliation No. 21726/2006
PAN No. 302372432
Vision
To see an equitable, independent and inclusive society which gives full rights to the disabled.
Mission
To advocate for disabled rights so the disabled are integrated into society through community participation, capacity building and awareness programmes.
Goal
To increase access for disabled people and their families to education, health and income generation.
Purpose/Objectives
To raise awareness and advocacy about disability rights in Rural Municipalities, at district, regional and national level;
To ensure the education, health and employment rights of people with a disability;
To address the causes of disability.
Core Values
Care for the disabled person and their family; transparency and accountability; positive thinking and social justice; commitment towards adaptable changes.
Geographic Areas Covered
Shikhar and Dipayal Silgadi Municipalities and Purbichauki Rural Municipality.
Target Beneficiaries
People with disability and their families.
Thematic Focus
Peacebuilding; Disability.
Networks and Affiliations

Member and Staff Diversity
Current Partnership/Donors (maximum of three)

Phased Out Projects (maximum of three)

Organisational Growth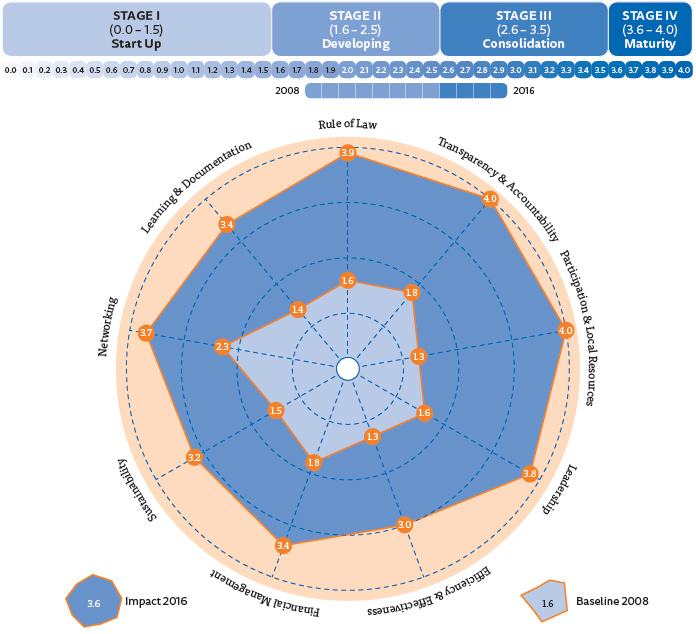 Contact Details

Silagadi, Doti


094-411197

dso@asia.com

www.dso.org.np



Roshan Bogati, Chairperson

9841656065

roshan.bogati@gmail.com

Sita Ramayajhi, Programme Co-ordinator

9865630921
Last Updated: September 2019
---
Post your comments!