Integrated Development Forum (Ekikrit Bikash Munch) (EBM)
Bajhang | Province 7
History and Key Successes of the Organisation
A Brief History of the Organisation
Ekikrit Bikash Munch (EBM) is a local Non-Governmental Organisation which was founded by a group of local social leaders, teachers, farmers, women and youth of Bhatekhola and Masta of the Masta Rural Municipality in 2003. Formerly it was known as the Integrated Community Forestry and Multi- Purpose Farmer Group. This was replaced by Ekikrit Bikash Munch in 2009. From the beginning, EBM has been trying to address the low productivity, low income and poor standard of living amongst farmers in the above Rural Municipality. With the support of UMN it has been enabling farmers to be more productive and to produce high quality crops.
Key Successes and Achievements of the Organisation:
It is a well -known NGO working in food security at district level which has a well-managed office in the district headquarters, as well as a field office in Bhatekhola;
Have contributed to the declaration of an open defecation free Bhatekhola.;
Registered and established a farmer's cooperative supported by EBM;
Produced professional farmers in Bhatekhola and Masta of the Masta Rural Municipality.
Organisational Strategic Information
DAO Reg. No. 175/2060
SWC Affiliation No. 21730/2063
PAN No. 301691547
Vision
Creation of a prosperous society.
Mission
Support communities to increase access to income, livelihood, education and health services.
Goal
To improve crop productivity, farm income and rural livelihoods for the poor and marginalised people of Bajhang.
Purpose/Objectives
To increase the income of farmers through livelihood support;
To empower poor and marginalised people through the empowerment programme;
To promote education for all;
To address climate change and other sustainable issues.
Core Values
Transparency and Integrity; Equality and Social Justice; Special Concern for the Poor and Marginalised People.
Geographic Areas Covered
Bajhang District especially Talkot, Masta and Kada Rural Municipalities.
Target Beneficiaries
Poor and marginalised communities with a focus on women and children, Dalits, people living with disabilities.
Thematic Focus
Food Security; Health and sanitation; Education.
Networks and Affiliations

Member and Staff Diversity

Current Partnership/Donors (maximum of three)

Phased Out Projects (maximum of three)
Organisational Growth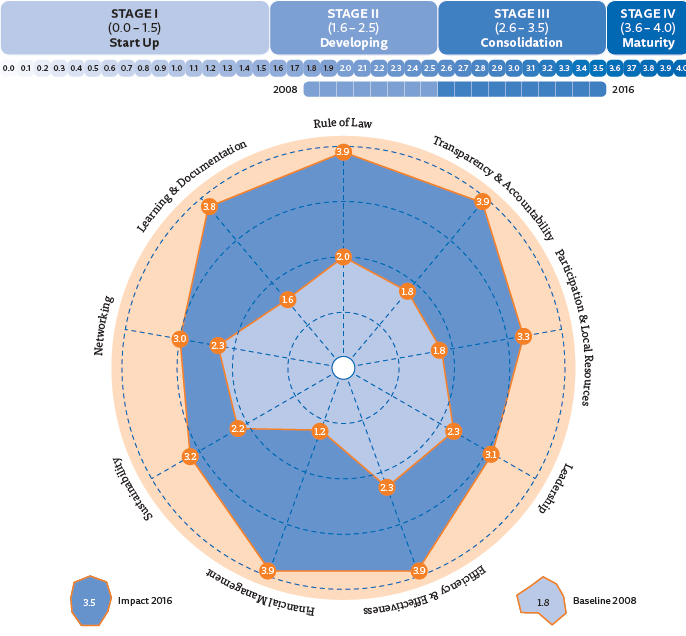 Contact Details

Chainpur, Bajhang


092421168

idfbajhang@gmail.com

www.umn.org.np/partners/ebm



Prem Bahadur Budha, Chairperson


9749041805


idfbajhang@gmail.com


Bharat Bahadur Adhikari, Programme Co-ordinator

9749041384

adhikiaribharat6565@gmail.com

Rajendra Khadka, Member

9745056025

rajendrakhadka53@gmail.com
Last Updated: May 2018
---
Post your comments!