Isai Samaj Nawalparasi (ISN)
Nawalparasi | Province 5
History and Key Successes of the Organisation
A Brief History of the Organisation
Isai Samaj Nawalparasi (ISN) is a faith based and non-profit making social development organisation established in 2057 BS and officially registered in the District Administrative Office in 2063 BS. It was established to work among the non-Christian and Christian people through an integral development approach, so that social transformation could be ensured. Another idea was to identify local churches in remote areas and train them in community development and other social work. About 50 local churches were involved with ISN in the beginning. Currently it has been working with around 80 Churches and mobilising them in community development and community transformation. The aim of this organisation is to serve society spiritually and socially, inspired by the love of Christ.

During the initial days, ISN did not have an appropriate office from where it could deliver its services to the communities. The pastors would meet and pray whenever and wherever it was possible to meet. Later, ISN came into contact with UMN in 2067 and both organisations started working in partnership. UMN helped ISN with its Education and Empowerment programme. In the beginning, community people observed the performance of ISN. After recognising its satisfactory work, they came to support ISN in its initiatives and also requested additional support which would reduce their poverty and help them to live a more prosperous life.
Key Successes and Achievements of the Organisation:
Well established office with required equipment and other materials;
Developed expertise in Disaster Management, Education, Livelihoods and Peacebuilding;
Developed different guidelines and policies such as Scholarship Policy, Staff Policy, Volunteers Policy, Strategic Plan, and Monitoring & Evaluation Guidelines;
Established improved documentation and financial procedures;
The holistic development resource Centre is established;
Improved knowledge in mobilising human resources, physical resources and financial resources;
Have built good links, coordination and networking with stakeholders and other development agencies.
Organisational Strategic Information
DAO Reg. No. 1136/063/064
SWC Affiliation No. 21576/2067
PAN No. 304472055
Vision
To establish an educated and self-reliant society.
Mission
To co-ordinate and collaborate with Government and non-Government organisations in order to enhance the capacity and raise awareness of Slum, Magar, Dalit & Musahar communities, ensuring their access to education, health, civic rights, civic entitlements and facilities provided by Public Institutions.
Goal
To increase literacy rates and improve living standards of Slum, Magar, Dalit & Mushar communities.
Purpose/Objectives
To improve the educational attainment through formal and non-formal activities;
To improve the economic condition of the target communities through income generation activities;
To increase the capacity of target communities to gain access to information, educational facilities and health resources.
Core Values
Spiritual Unity; Forgiveness and Reconciliation Integrity; Accountability and Transparency and Social justice.
Geographic Areas Covered
Hupsekot Rural Municipality.
Target Beneficiaries
Dalit, Janjati, Woman & Children and local Churches.
Thematic Focus
Health & Sanitation, Education, Environment Management, Livelihoods.
Networks and Affiliations
Member and Staff Diversity

Current Partnership/Donors (maximum of three)

Phased Out Projects (maximum of three)

Organisational Growth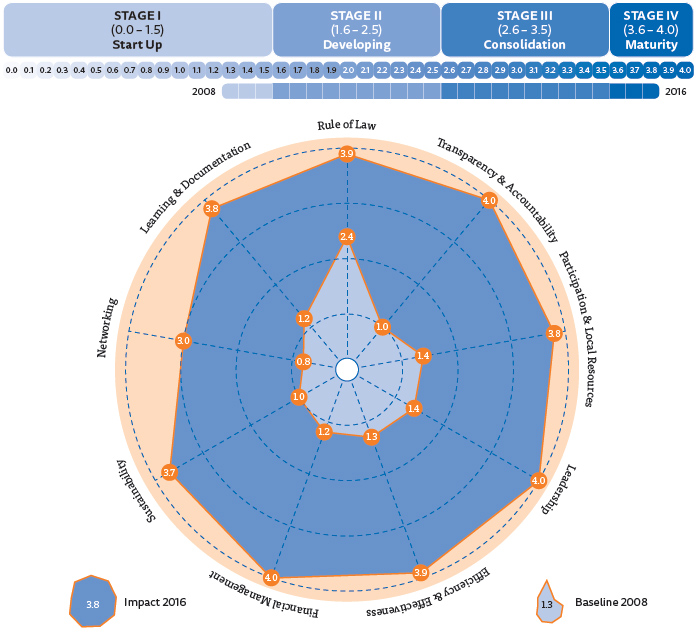 Contact Details

Kawaswoti Municipality, Nawalparasi


087-541054

isn2063@gmail.com

www.umn.org.np/partners/isn



Nawaraj Pandey, Chairperson


9847055319


pandeynawa@gmail.com


LB Thapa, Secretary

9811149280

Godawari Kafle, Programme Co-ordinator

9804413876

godawarikafle@gmail.com
Last Updated: September 2019
---
Post your comments!