Kapilvastu Institutional Development Committee (KIDC)
Kapilvastu | Province 5
History and Key Successes of the Organisation
A Brief History of the Organisation
Kapilvastu Institutional Development Committee (KIDC) is a non-Governmental, non-profit making, social developmental organisation. KIDC is registered with the District Administration Office (DAO) Kapilvastu and affiliated to Social Welfare Council (SWC) and the NGO federation of Kapilvastu.

The organisation was formed as a network by 10 local organisations (NGO) in the Southern part of Kapilvastu district and later on it was registered as an NGO. It was inspired to plan and implement programmes to improve the standard of life of the people in the Southern area, which is more backward socially and economically than the northern part of the district.

KIDC has been running since 2001. Over the past 12 years KIDC has worked on different themes/sectors in partnership with national and international development organisations. It has worked in areas around Kapilvastu, Rupandehi, and Nawalparasi districts.
Key Successes and Achievements of the Organisation:
It is a well-known organisation working on land rights. The organisation has succeeded in obtaining land for landless people. They have lobbied and advocated with the Nepal Government agencies at district level. A total of 2,500 households (HHs), landless people, including Dalits (farmers) were able to receive 1,200 hectors of land from landlords in Kapilvastu. 1,500 HHs are in the process of getting land;
Increase awareness of citizen's rights and entitlements in its working area.
Organisational Strategic Information
DAO Reg. No. 373/2001
SWC Affiliation No. 22015
PAN No. 302231148
VAT No. 302231148
Vision
A society where every citizen is, irrespective of their faith, caste, creed, sex and colour, able to enjoy equal opportunities for their overall development.
Mission
To educate and empower people, enabling them to claim and exercise their basic rights provided by the Constitution, without fear or favour.
Goal
To increase citizen's access to rights and entitlements.
Purpose/Objectives
To empower land poor families;
To enable poor and disadvantaged communities to effectively engage in the local development process;
To strengthen the environment for child friendly local governance;
To improve access of marginalised groups to education and health.
Geographic Areas Covered
Mayadevi and Yashodhara Rural Municipalities, Krishnanagar, Shivaraj, Buddhabhumi and Banganga Municipalities.
Target Beneficiaries
Dalit, Janajati, Muslim, Women, local bodies (VDCs, Municipality & DDC).
Thematic Focus
Community health including disability, sustainable livelihoods including land rights and good governance.
Networks and Affiliations

Member and Staff Diversity
Current Partnership/Donors (maximum of three)

Phased Out Projects (maximum of three)

Organisational Growth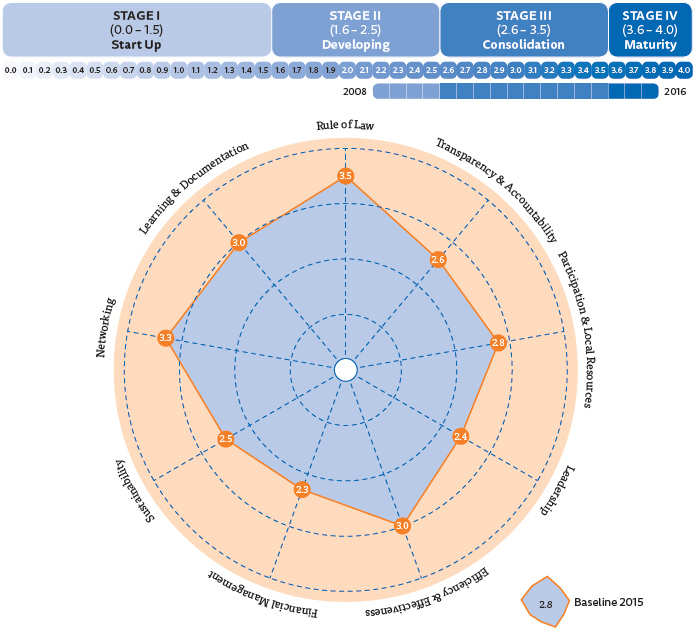 Contact Details

Taulihawa, Kapilvastu Municipality -5, Kapilvastu


076561019

kidc.nepal@gmail.com

www.umn.org.np/partners/kidc



Shiv Lal Yadav, Secretary


shivlal.ssdo@gmail.com


Devendar Kumar Chaudhry, Member

9847038898

Chandra Kumar Tiwari, Executive Director

9857051808

ck.tiwari2010@gmail.com
Last Updated: September 2019
---
Post your comments!