Lumbini Christian Society (LCS)
Nawalparasi | Province 5
History and Key Successes of the Organisation
A Brief History of the Organisation
Lumbini Christian Society (LCS) is a non-profit making, non-Government, Christian faith based organisation. LCS was registered with the District Administration office, Rupandehi in 2063 BS in the joint initiative of the local Christian churches of Butwal and Butwal Christian Society and has been involved in social development work since its inception. Later on it was affiliated with the Social Welfare Council (SWC).

Pastors of the local churches and some members of the congregations felt that they should have a good organisation to serve all the people in the Lumbini zone, so these people initiated all the preliminary work and prepared the organisation's constitution for registration. At the time of registration, LCS faced a lot of difficulties and the NGO registration authority refused to register it, saying it was a Religious and Christian organisation. Later on we successfully registered it at DAO, Rupandehi on our fourth attempt.

The inspiration for establishing the organisation comes from the word of God, "Just as the Son of Man did not come to be served, but to serve, and to give his life as a ransom for many." (Matthew 20:28). LCS aims to establish a peaceful society through its work in peace and reconciliation.
Key Successes and Achievements of the Organisation:
Strengthened Interfaith Peace Network in Patthadaiya VDC of Kapilbastu which is taking an active role in promoting understanding and reconciliation;
The community groups have received many benefits as a result of their participation in the groups and our group capacity building approach;
The development and revision of organisational strategic plans, other operational policies and guidelines.
Organisational Strategic Information
DAO Reg. No. 1083/2063-2064
SWC Affiliation No. 20346/063-2064
PAN No. 303228657
Vision
To establish a self-reliant, equitable, harmonious and peaceful society.
Mission
Collaboration with different organisations and maximum utilisation of local resources and maintaining harmony among targeted Churches To contribute towards the creation of a self-reliant and peaceful society through awareness raising and advocacy, by empowering the poor, marginalised and conflict-affected communities.
Goal
To establish unity and peace in society by having churches come together in Christian love and become good witnesses of Christ in society
Purpose/Objectives
To strengthen conflict transformation capacity through working with marginalised communities and churches to establish peaceful environments in target working areas;
To enhance and uplift the living standards of deprived, marginalised and poor people;
Creating a peaceful environment through social harmony in the Lumbini zone through conducting training, workshops and seminars to raise awareness.
Core Values
Peace and Reconciliation; Integrity & Honesty; Transparency and Accountability; Special Concern and love for poor and marginalised; Concern towards the environment.
Geographic Areas Covered
Butwal Sub-Mertropolitan and Yashodhara Rural Minicipality
Target Beneficiaries
HIV and AIDS infected and affected people; Women and Children.
Thematic Focus
Peace and reconciliation; Health; Anti-human trafficking.
Networks and Affiliations

Member and Staff Diversity

Current Partnership/Donors (maximum of three)

Phased Out Projects (maximum of three)

Organisational Growth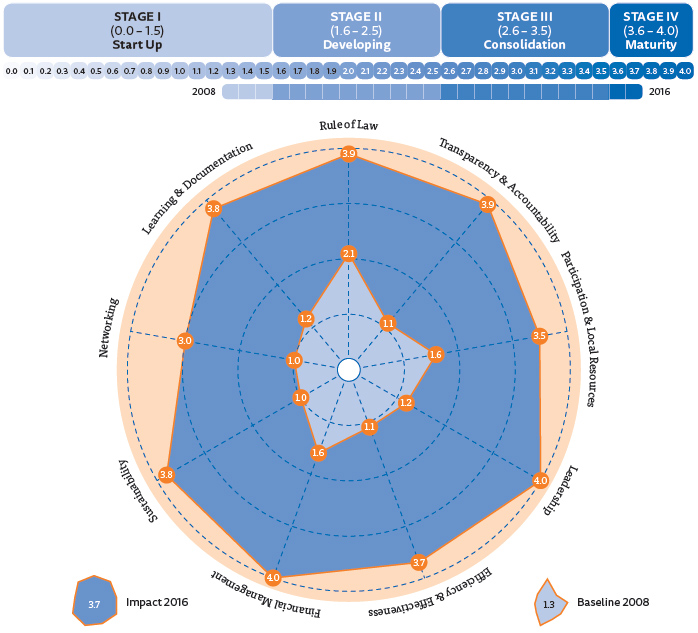 Contact Details

Butwal Municipality, Butwal


071-544151

lcsnepal@yahoo.com

www.umn.org.np/partners/lcs



Baburam Basnet, Chairperson

9857032792

baburam.basnet33@gmail.com

Roji Gyawali, Project Co-ordinator

9844747801

rojigyawali@gmail.com
Last Updated: September 2019
---
Post your comments!