Mahila Kalyan Savings and Credit Cooperative Ltd (MKSCCL)
Bajhang | Province 7
History and Key Successes of the Organisation
A Brief History of the Organisation
Traditionally there has been a large number of woman involved in household work but very few involved in the economic and social sector in Bajhang. Three of the staff from a programme which focused on the empowerment of women realised that without economic empowerment, social empowerment would not be possible. One day they decided to share their ideas among other women of Chainpur. Following this they called a mass meeting which 75 women in Chainpur attended and they made the decision to formulate a cooperative which they registered in Kailali under the Cooperative Act 2048 in 2006.

MKSCCL was looking for some support in cooperative management as most of them were unclear as to how to run a cooperative. United Mission to Nepal agreed to support MKSCCL, training them in good leadership and governance skills.
Key Successes and Achievements of the Organisation:
Serving more than 1500 members regarding their financial and social needs;
Increasing access to Bajhang District Savings and Credit Cooperative Union Ltd., Nepal Federation of Savings and Credit Cooperative Unions Ltd. (NEFSCUN), Rural Microfinance Development Centre Ltd. And Youth Small Entrepreneurs Self Employment Fund;
Their own office building is under construction after getting support from Bajhang DDC and municipality;
Marketing and sharing of cooperative products and information through its own radio programme.
Organisational Strategic Information
Reg. No. 244/261
PAN No. 303775597
Vision
Creation of equitable, independent and self- reliant society.
Mission
Mobilising finance and non- finance resources from members, for members and with members by entrepreneurship and self-employment development.
Goal
Improve the livelihoods of poor and marginalised people.
Purpose/Objectives
To enhance self- respect and empowerment;
To mobilise saving and credit to member;
To market member's products for better prices;
To enhance income generating opportunities for members.
Core Values
Self-help; Equality; Self- Responsibility; Openness; Democracy; Care of Others; Commitment; Social Accountability and Integrity.
Geographic Areas Covered
Jaya Prithibi, Masta and Talkot Rural Municipalities.
Target Beneficiaries
Women and children.
Thematic Focus
Sustainable Livelihood and Advocacy.
Networks and Affiliations

Member and Staff Diversity

Current Partnership/Donors (maximum of three)

Phased Out Projects (maximum of three)

Organisational Growth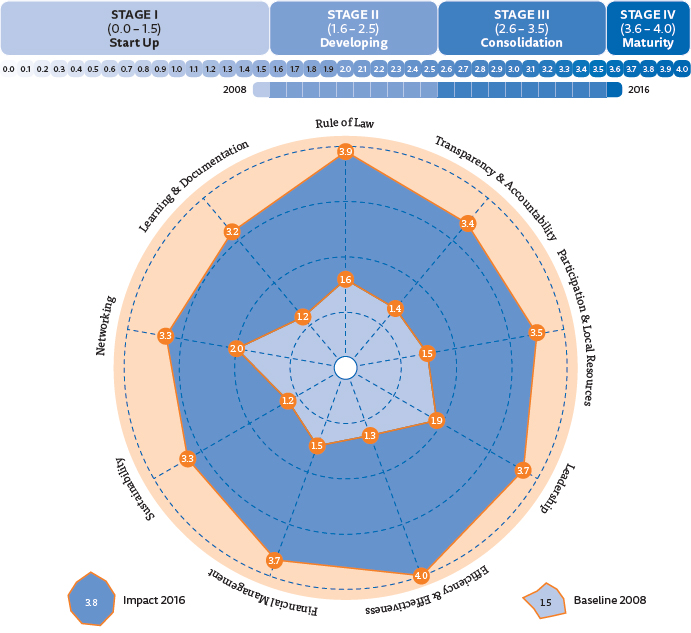 Contact Details

Chainpur, Bajhang


092421157

mksccobajhang@gmail.com

www.umn.org.np/partners/mksccl



Menka Singh, Chairperson


9848436523



Radha Bista, Manager

9848619833

Rajendra Khadka, Programme Co-ordinator

9745056025

rajendrakhadka53@gmail.com
Last Updated: May 2018
---
Post your comments!