Nepal Chelibeti Disabled Women Society (NCDWS), Sunsari
Sunsari | Province 1
History and Key Successes of the Organisation
A Brief History of the Organisation
Nepal Chelibeti Disabled Women Society (NCDWS) is a non-Governmental organisation, led by women with disabilities to fight against disability and its causes. It was established in the eastern region of Nepal in 1998 at the initiation of disabled activist's women. At the start, NCDWS was limited to activity based programmes, in collaboration with VDC and DDC sanitation campaigns, sewing and cutting training to people with disabilities and children with disabled parents. But NCDWS could not address the issues of women with disabilities who are more vulnerable and marginalised in society. The organisation itself was just registered and had a wish to work with women and girls with disabilities. We were looking for encouragement and support from outside.

After our partnership with UMN, we have been gradually maturing organisationally and technically. We have been promoting disability friendly infrastructures and provide ID cards. We have established good links and coordination with concerned stakeholders.
Key Successes and Achievements of the Organisation:
The organisation's members are aware of their roles and responsibilities and are performing accordingly;
Increased organisational recognition and trust in terms of financial transparency and accountability;
Increased partnership with local line agencies and other organisations;
Built the organisation's own office building and established resource centres;
Able to distribute disability identity card to 436 PWDs;
Provided treatment support to 140 CWDs and rehabilitation;
Orientated forty schools on people with disabilities (PWD) rights. Twenty-five schools have made disabled friendly ramps in the schools' classrooms and compound;
61 PWDs/ CWDs parents are involving in IG activities. Now they are earning NRP 12,000 to 20,000 per month from their enterprises. All beneficiaries are able to earn household income and can also manage household items, manage medical and educational expenses.
Organisational Strategic Information
DAO Reg. No. 638/603
SWC Affiliation No. 7484
PAN No. 304367263
Vision
To enable all people with disabilities to live a good quality and productive life.
Mission
Enhance the quality of life for people with disabilities through empowerment and advocacy.
Goal
To reduce social exclusion and to achieve integration of the disabled into society.
Purpose/Objectives
Promotion, protection, access to services and inclusion of persons with disabilities;
Meaningful participation of people with disabilities or their representatives in the process of forming policy and laws, their implementation and monitoring and all other decision making processes of the state affecting their life;
Promote disability issues by a rights based approach.
Core Values
Inclusiveness, Sustainability, Good Governance, Volunteer, Transparency, Self-reliant, Equity, Integrity, Confidentiality.
Geographic Areas Covered
Itahari Sub-Metropolitan and Harinagar Rural Municipality.
Target Beneficiaries
People with disability and their families, Women, Children, Marginalised groups.
Thematic Focus
Disabilities Rights, Advocacy, Livelihoods.
Networks and Affiliations

Member and Staff Diversity
Current Partnership/Donors (maximum of three)

Phased Out Projects (maximum of three)

Organisational Growth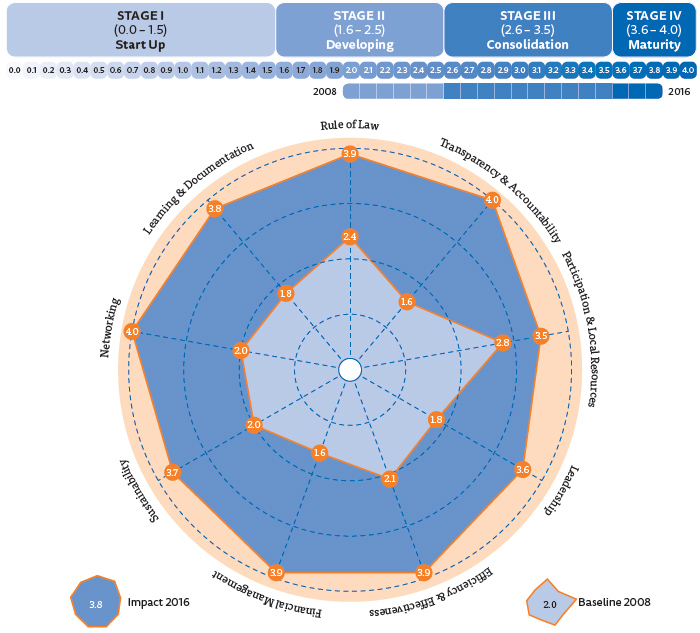 Contact Details

Itahari- 26, Sunsari


025475598

ncdws2055@yahoo.com

www.umn.org.np/partners/ncdws



Dilkumari Rai, Chairperson


9842078916


dilurai01@yahoo.com


Jayanta Rai, Secretary

9811091180

Namrita Pokhrel, Supervisor

9842122995

pokhrel.namrita@yahoo.com
Last Updated: September 2019
---
Post your comments!