Nepal Disable Protection Forum (NDPF)
Rukum | Province 5
History and Key Successes of the Organisation
A Brief History of the Organisation
Disabled people have for a long time been deprived of their rights, education, health, Government services and have faced discrimination in the Community. In the beginning of this organisation, there were no guidelines and policies, nor any supporting/funding body. After several meetings with the DDC office, NDPF finally got financial support to train ten disabled people in candle production.

Disable Protection Forum (DPF), Rukum is a non-Governmental, non-profit, non-religious organisation. DPF is a disability led organisation and it believes strongly in inclusiveness and the participation of disabled people in every aspect of Society. This organisation was founded and registered at the District Administration Office in 2003 and is affiliated with the Social Welfare Council in the same year.
Key Successes and Achievements of the Organisation:
Supported educational materials for seventy-seven disabled students;
Advanced tailor training has been given to nine disabled women;
Fourteen disabled people have received training in juice processing;
A clear and systematic organisational process has helped disabled people to get effective services.
Organisational Strategic Information
DAO Reg. No. 63/2060-061
SWC Affiliation No. 15177/2060-061
PAN No. 302642030
Vision
To create a just and self-reliant society.
Mission
To support disabled people to live a self-reliant and dignified life through empowerment, advocacy and income generation with inclusion in all levels of the society and to increase access to health services and resources.
Goal
To rehabilitate disabled people in the district.
Purpose/Objectives
To increase the income of disabled people;
To improve the status of disabled people;
To increase disabled people's access to education;
To educate disabled people about their rights.
Core Values
Special concern for disabled people; Transparency; Integrity; Accountability; Democratic practice; Integrity.
Geographic Areas Covered
Musikot and Aathbiskot Municipalities, Bafikot and Sisne Rural Municipalities.
Target Beneficiaries
Disabled people.
Thematic Focus
Disability.
Networks and Affiliations

Member and Staff Diversity

Current Partnership/Donors (maximum of three)
Phased Out Projects (maximum of three)
Organisational Growth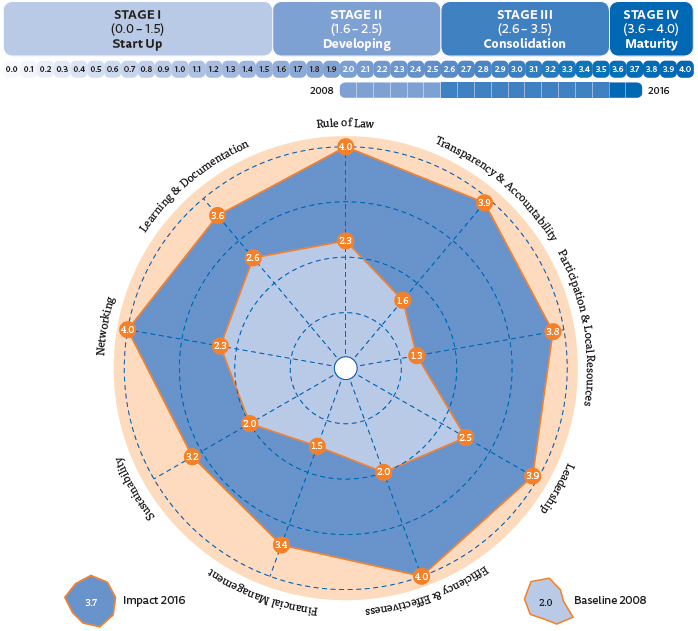 Contact Details

Khalanga, Musikot, Rukum


088-530303

dpfrukum2060@gmail.com

www.umn.org.np/partners/ndpf



Bhim Bahadur Dangi, Chairperson

9847954119

Prasant Oli, Field Co-ordinator

9848180462
Last Updated: September 2019
---
Post your comments!