Namaste Rural Development Society (NRDS)
Dhading | Province 3
History and Key Successes of the Organisation
A Brief History of the Organisation
The economic and social status in Lapa was very low and people had to suffer lots of challenges and difficulties in this far located village in northern Dhading. Education, health, livelihoods and economic opportunities were very limited. AID organisations had also very limited or no access to this area. People were deprived of their rights from Government service providers. Faced with this situation, some energetic youth from Kapurgaun village formed a non-profit social development organisation in 2064 BS, named NRDS. Since then, NRDS has been ceaselessly working to strengthen the socio-economic status of the people residing in this area. During the early stages, NRDS faced lots of ups and downs. Lack of experience, limited human resources, no funding sources and no idea how to mobilise resources were the main challenges that stopped NRDS successfully achieving their aims. When NRDS came into contact with UMN and started this capacity building journey with UMN they have seen great changes. They have strengthened their internal mechanisms and have become established as a successful system based organisation.
Key Successes and Achievements of the Organisation:
Aligned all the programmes with its specified strategic direction;
Able to implement various programmes according to the community need;
Improved documentation system;
Hands on experience of disaster relief support (distributed full package relief items to 1,400 households);
Experience of reconstruction and rehabilitation to work in emergencies and natural disasters.
Organisational Strategic Information
DAO Reg. No. 63/063/64
SWC Affiliation No. 20687/2069
PAN No. 303813969
Vision
Self-reliant and peaceful society.
Mission
Build the capacity of poor and marginalised people living in Dhading in order to bring measurable changes in their lives through different activities and programmes for social harmony, community health and improvements in livelihoods and education.
Goal
To promote peace, justice and social harmony in targeted communities.
Purpose/Objectives
To improve children's status through education and functional education programme
To improve the health status of women through health and sanitation programmes
To promote peace and harmony in the community through community peace building programme
Resilient on disaster management and climate change adaptation
Core Values
Transparency; integrity; social justice; unity and reconciliation.
Geographic Areas Covered
Rubi Valley Rural Municipality.
Target Beneficiaries
Dalit, Janajatis and marginalised people.
Thematic Focus
Health & Sanitation; Peacebuilding; Education; Income Generation and Women Empowerment.
Networks and Affiliations

Member and Staff Diversity

Current Partnership/Donors (maximum of three)

Phased Out Projects (maximum of three)

Organisational Growth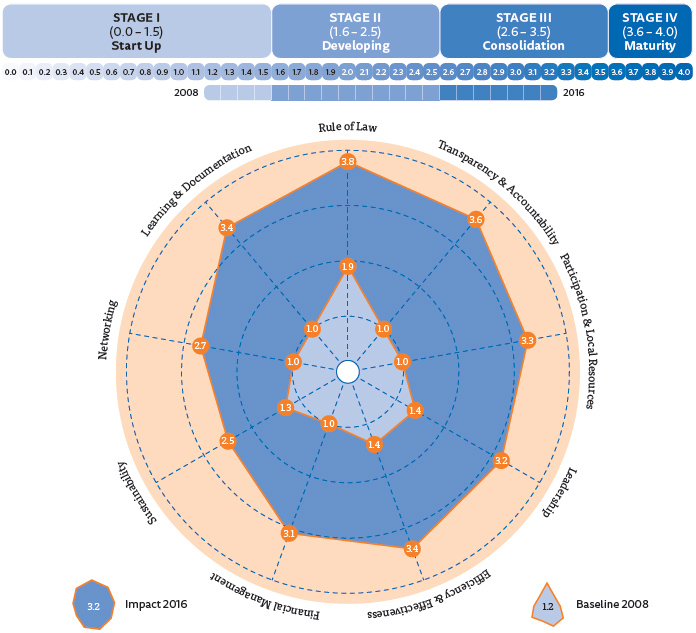 Contact Details

Head Office: Lapa, Rubi Valley, Dhading Contact Office: Dhadingbesi, Dhading


010-521318

nrdsdhading@gmail.com

www.umn.org.np/partners/nrds



Urmila Regmi, Chairperson


9841984967


cirds1996@yahoo.com


Gokarna Rupakheti, Executive Director

9851190559, 9841567241

gokarna.cirds@gmail.com

Ganga Subedi , Co-ordinator

9845604782

cirds.sami@gmail.com
Last Updated: September 2019
---
Post your comments!