Prayatnasil Community Development Society (PRAYAS-NEPAL)
Dhading | Province 3
History and Key Successes of the Organisation
A Brief History of the Organisation
Prayatnasil Community Development Society (PRAYAS-Nepal) is a Non-Governmental Organisation dedicated towards improving livelihoods, health, good-governance and the well-being of poor and marginalised people. PRAYAS Nepal focuses on children, women, marginalised and rural communities. It aims to set holistic development goals to create a transformed and interdependent Nepali society.
From its inception, PRAYAS-Nepal has worked with Nepalese children to provide quality education, dignity and respect within families, food security, income generating support, health and security regardless of their gender, ethnicity and religion.
PRAYAS-Nepal was established by a team of Nepalese nationals.
Key Successes and Achievements of the Organisation:
Geographical coverage has been expanded up to Gorkha and Nuwakot and planning to cover Rasuwa as well;
Developed a five year strategic plan from which fifteen programmes have been designed, formulated and implemented.
Organisational Strategic Information
DAO Reg. No. 438/058/59
SWC Affiliation No. 14121/2059
PAN No. 302037931
Vision
To create an equitable society with social justice.
Mission
To work for the positive transformation of the socio-economic issues in society and individuals, through capacity enhancement and the optimum utilization of locally available resources.
Goal
Healthy, vibrant and dignified live for children, women and other backward or oppressed communities.
Purpose/Objectives
To promote sustainable livelihoods;
To enhance access to safe drinking water and sanitation;
To promote quality education;
To ensure human rights for all including senior citizens, women and children;
To establish good governance and advocate for quality services;
To promote disaster management and protection of the environment.
Core Values
Equity & equality, transparency, participation, love & service, awareness of environment.
Geographic Areas Covered
Dhading district and a few parts of Gorkha and Nuwakot district.
Target Beneficiaries
Children, marginalised women and rural communities.
Thematic Focus
Education; Health; Livelihoods; Good Governance and Advocacy.
Networks and Affiliations

Member and Staff Diversity

Current Partnership/Donors (maximum of three)

Phased Out Projects (maximum of three)

Organisational Growth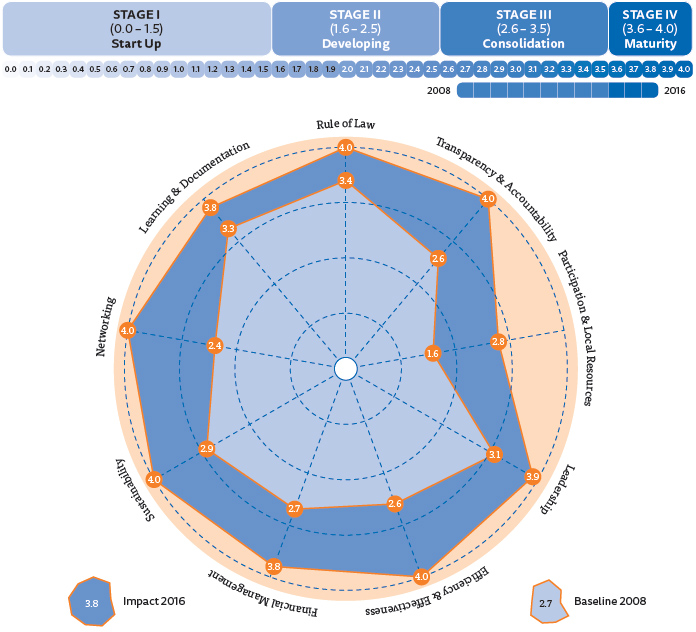 Contact Details

Dhadingbesi, Dhading


010-520450

prayashnepal@gmail.com

www.prayashnepal.org.np



Usha B.K, Chairperson


9751067166


ushabk.prayasnepal@gmail.com


Gobinda Prasad Pandit, Treasurer

9843613224

gobindapandit.prayasnepal@gmail.com

Damodar Aryal, Executive Director

9851220465

prayashnepal@gmail.com
Last Updated: September 2019
---
Post your comments!