Rinimoksya Samaj Sudhar Kendra (RSSK)
Mugu | Province 6
History and Key Successes of the Organisation
A Brief History of the Organisation
Rinimoksya Samaj Sudhar Kendra (RSSK) is a Non-Governmental Organisation formed in the initiation of active farmers of Rowa with the help of UMN Mugu Education Project. Its aim is to bring changes to the lives of Rowa people through advocacy, awareness raising, and community mobilisation.
Key Successes and Achievements of the Organisation:
Improved health services through the work of two health institutions in Mangri and Ruga, including 25 safe deliveries carried out by SBA trained staff in birthing centre of Mangri;
Mobilised eighteen FCHVs in Ruga and Mangri to improve mother and child's health and nutrition;
Increased contraceptive usage among reproductive aged groups through Man as A Partner (MAP) group mobilisation;
Community people given kitchen garden training and trained in the benefits of using a greenhouse to grow a wide variety of vegetables;
Improved good governance and managements system within the RSSK organisation.
Organisational Strategic Information
DAO Reg. No. 67/2003
SWC Affiliation No. 19244/2006
PAN No. 302329724
Vision
Creation of a healthy, educated and prosperous society.
Mission
To fulfil the basic needs of the community through the formation and empowerment of community groups, in order to tackle issues regarding health, education, the economy and use of local resources.
Goal
To fulfil the basic needs of community people.
Purpose/Objectives
To empower the community group in life skills, education, health and agriculture;
To decrease the discrimination, myths and social issues of the community;
To increase the agricultural production and livelihoods of the community and access to the market;
To conduct different health activity in the community;
To improve the income status of the community through capacity building.
Core Values
Good governance; cultural, environmental and climate sensitivity; transparency; integrity.
Geographic Areas Covered
Chhayanath Rara Municipality.
Target Beneficiaries
Women and children.
Thematic Focus
Community Health.
Networks and Affiliations

Member and Staff Diversity

Current Partnership/Donors (maximum of three)
Phased Out Projects (maximum of three)

Organisational Growth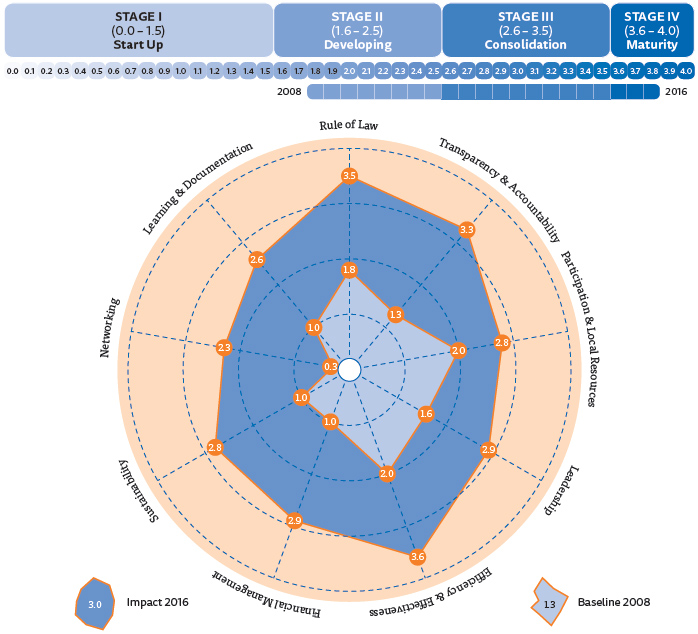 Contact Details

Rowa, Chhayanath Rara Municipality, Mugu


087-660123

rssk.mugu@gmail.com

www.umn.org.np/partners/rssk



Kriparam Sawat, Chairperson


9748900628


Singh Sawat, Treasurer

9748918554
Last Updated: September 2019
---
Post your comments!