Sungabha Community Development Centre (SCDC-RUDRAPUR)
Nawalparasi | Province 5
History and Key Successes of the Organisation
A Brief History of the Organisation
The young people of Rudrapur in Rupandehi, initiated a sports club to bring youths together and this later became the NGO Sungabha Community Development Centre (SCDC-R). Being a local organisation it became aware of many cases of HIV and AIDS and violence against women but not having sufficient knowledge, was not able to address the issues during a period of 11 years.

In 2006, after ten years of having been established, SCDC-R became a partner with UMN. With the support of UMN in organisational capacity building, SCDC-R gradually started to bring changes to all aspects of the organisation. First of all it developed its vision, mission and strategy and identified the real target groups. The members of the organisation learned programme planning and proposal writing, resulting in being able to obtain resources to implement programmes for needy people. It began to work on the issues of HIV and AIDS, gender based violence and anti-human trafficking.
Key Successes and Achievements of the Organisation:
Practiced good systems and procedures throughout the entire organisation;
Established good coordination with the district public health office, resulting in 576 people with mental health problems getting treatment support;
Support was given to 396 people infected and affected from HIV and AIDS, as well as supporting victims of domestic violence in starting a women's organisation;
Increased partnership with diverse organisations.
Organisational Strategic Information
DAO Reg. No. 269/2054/055
SWC Affiliation No. 22307/2064
PAN No. 303603928
Vision
To build the capacity of marginalised, deprived and at high risk groups, in order to reduce the spread of HIV transmission, to increase access to services and rehabilitate into the community and to promote quality education which will enable a dignified life in society.
Mission
To bring changes in the life of Dalits, marginalised and deprived groups.
Goal
To improve the livelihoods of target communities.
Purpose/Objectives
Support infected and affected people with HIV & AIDS;
Support and educate people with mental illness to live fulfilling lives in the community;
Provide services and support disabled people and their families;
Educate and empower rights holders to increase their participation in local development processes;
Support schools in implementing child friendly practices;
Work to end human trafficking.
Core Values
Transparency; Justice; Positive Discrimination; Accountability; Economic Development.
Geographic Areas Covered
Omsatiya, Kotahimai, Sudhdhodhan, Gaidahawa and Kanchan Rural Municipalities.
Target Beneficiaries
Women; Adolescents and Children; HIV/AIDS infected individuals and their families; People with disabilities and their families; Individuals from poor, marginalised and backward communities.
Thematic Focus
HIV and AIDS, Disability Rehabilitation, Education, Adolescents and Women Empowerment.
Networks and Affiliations

Member and Staff Diversity
Current Partnership/Donors (maximum of three)

Phased Out Projects (maximum of three)

Organisational Growth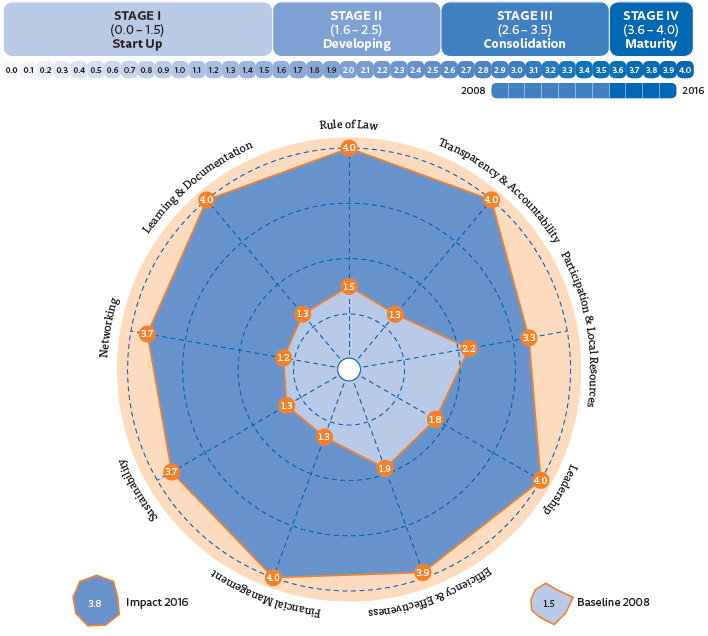 Contact Details

Sungabha Chowk, Rudrapur, Rupandehi


071-621786

scdc52rupandehi@gmail.com

www.umn.org.np/partners/scdc



Prem Bahadur BK, Chairperson


9847216493


premniru@gmail.com


Gopal Bahadur KC, Programme Co-ordinator

9851242424

kc.gopal50@gmail.com

Amrita Thapa, Project Co-ordinator

9857015544

amrita.thapa34@gmail.com
Last Updated: September 2019
---
Post your comments!