NEWS
Successful and self-sufficient
Posted on March 8, 2021 under News
Today is the 111th International Women's Day. The global slogan is- "Women in leadership: Achieving an equal future in a COVID-19 World" and
the Nepali slogan is "महिलाको सुरक्षा, सम्मान र रोजगार: समृद्ध नेपालको आधार"
(Women's safety, dignity and employment: the basis of a prosperous Nepal)
We are delighted to share the story of one woman who has come through a personal disaster to become a successful leader for her family: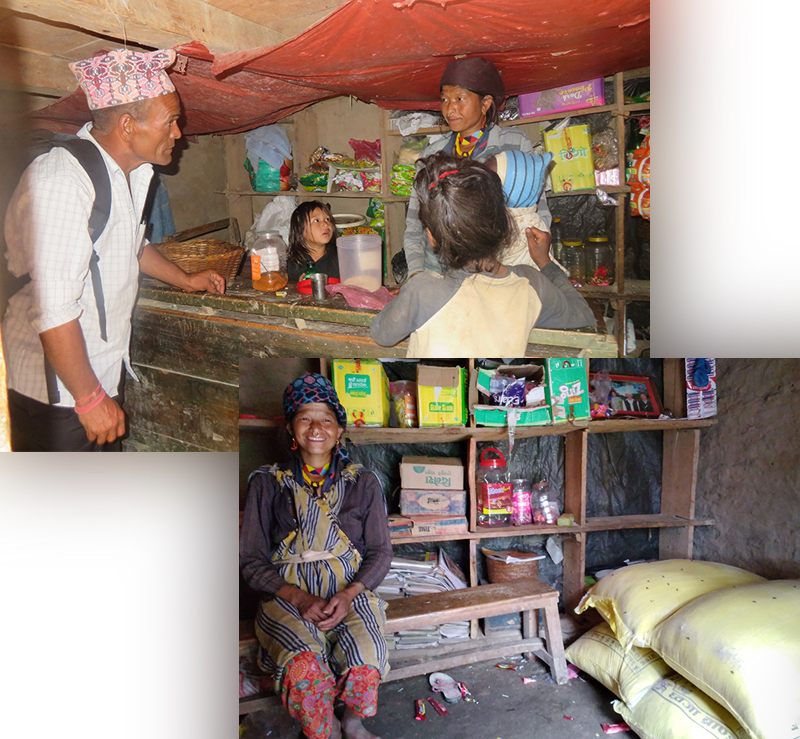 Kaushila Devi Dhami, 36, and her family from Bajhang District, never had to feel insecure about food. Although their land production was enough for seven months, they could survive with ease as her husband looked after the family by driving a vehicle in the locality. But sadly, a life-changing event occurred. With teary eyes, she shared her story of how she was pregnant with her youngest son when her husband died in a jeep accident. She could not believe the news. She lost all her power, was helpless and became like a dead body. Single at 34, her terrible days began.
The full responsibility for her children came to her and she slept many days without food. Her father-in-law supported for her children's education and food, but it was insufficient, so she did wage labour work even in the early days of her delivery period. She had no other way except to take a loan from the moneylender for her and her children's treatment when they became sick.
But things changed when she met UMN's partner EBM* and joined the Kailashdev women's farmer group. She shared, "I had a desire so I decided to start up a retail shop. EBM provided orientation and supported me with materials worth NPR 20,000 (approx. USD 171) to initiate a retail shop. I added materials worth NPR 10,000 (approx. USD 86) by taking a loan and started the shop." Gradually the shop did a good trade and she has added more stock a further eight times, worth NPR 8000 (approx. USD 68) each time.
The retail shop gave her ways to become busy besides creating a source of income. She has saved NPR 3000 (approx. USD 26) per month, is now loan-free and has bought three goats worth NPR 20,000 (approx. USD 171). It is now easier for her to look after her four children and to hope of doing better for their bright future.
*Ekikrit Bikash Manch
---
Post your comments!