NEWS
Thank you for giving oxygen and hope!
Posted on September 27, 2021 under News
We are happy to celebrate and share the achievements of UMN's response to the COVID-19 second wave in Nepal. Thanks to your generous support and prayers (from individuals and organisations), we have been able to support dozens of health posts, 35 isolation centres and 16 hospitals with life-saving or protective equipment for hundreds of communities, across eight districts. In Nepal's deadly second wave of COVID-19 from April 2021, one of the greatest needs was securing oxygen supply for patients who urgently needed it. We were devastated to see people have to be turned away due to lack of oxygen capacity in hospitals. Now with the increased capacity of oxygen supply and storage, as well as patient monitors, special machines like ventilators, BiPAP and CPAP , we are grateful that in future many more people will be able to receive extra oxygen when they need it, whether due to COVID infection or other health issues. In addition, we supplied protective equipment, testing kits and food.

Please see the graphics below for more details of the resources we shared, as well as the news and videos from the
COVID response page
.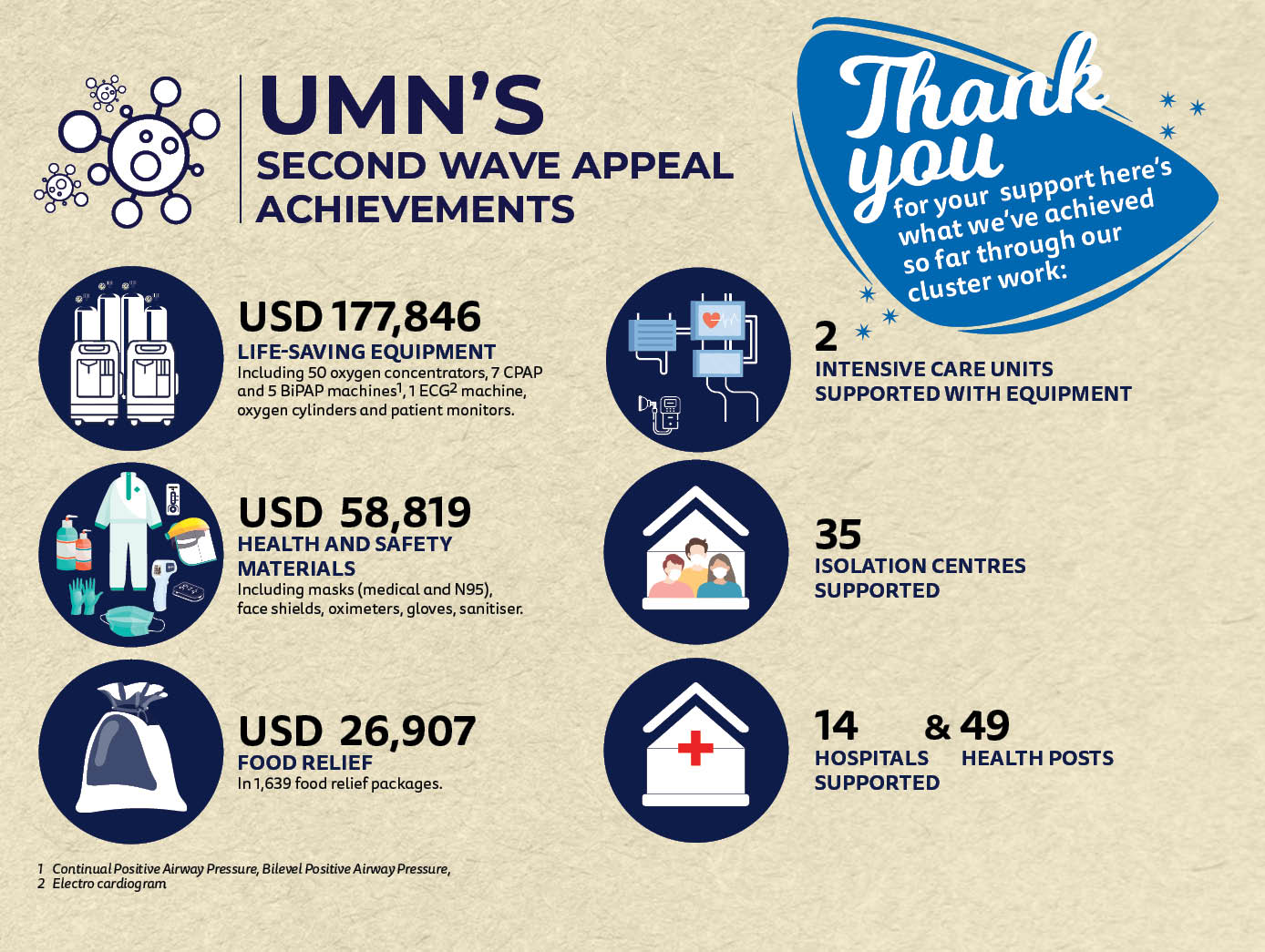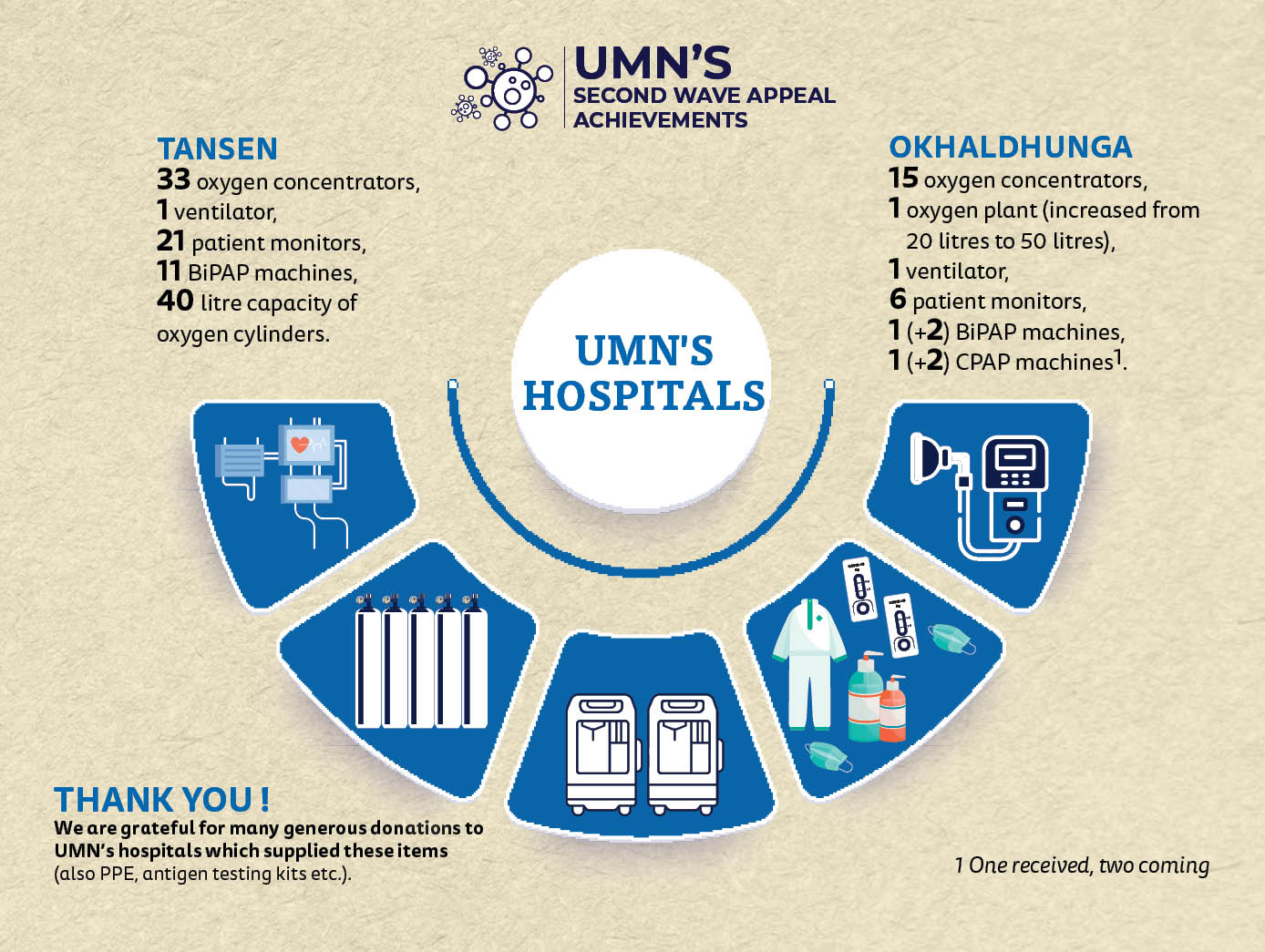 ---
Post your comments!