NEWS
I've never seen a flood like this!
Posted on August 17, 2017 under News
Eighty-four-year-old Bhadralal Chaudhary had never seen a flood like this one in his entire life.
Bhadralal of Amaduwa, Susnari lives with 17 family members. Eighty households in and around his settlement (Nargada and Harboni) are partly and fully damaged. Many families are staying in safe shelters. His family is living on the road near the bridge which has been blocked for vehicular movement currently. Though the water levels have decreased people cannot move back to their houses as they are covered with mud and flood water.
He and his family have received dry food relief packages from CMC, a UMN partner. He says," This will help us for a few days. All our stored food items and grains have been washed away in the flood. I request the authorities to help us get back to normal life."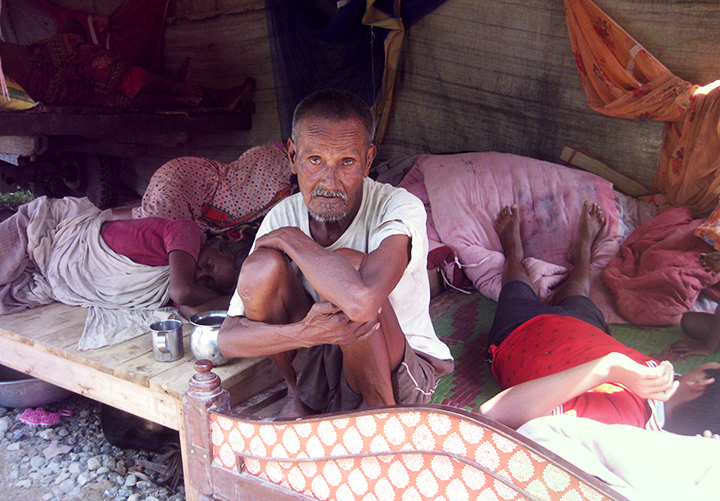 ---
Post your comments!